The ultimate list of must-see and unique places in and around Yerevan city, Armenia. Yerevan guide designed for all types of visitors and travelers arriving in Armenia at any season.
Yerevan is probably one of the most comfortable European cities with virtually everything available. You will have cafes and restaurants open till late at night, 24-hour supermarkets and small shops, infinite accommodation options, entertainment, and business opportunities. If you are already in Yerevan, you should know that you have everything you need. Just ask. 
Top Destinations in Yerevan
It is virtually impossible to count all the things you can do in Yerevan in a couple of sentences. It is even hard to prioritize them, so let's say you can find here both cultural and gourmet tours spiced up with Armenian wine and brandy, historical masterpieces kept for thousands of years, drink clear cool water from street fountains, find the futuristic architecture of soviet times and so much more to see, feel and remember. 
The country overflows with history and culture, most of it unbeknownst to the western world. Yerevan itself is packed with museums, art galleries, and very stately Soviet-era buildings, and there are some great historical treasures just a day trip away. Trust me—you'll never be at a loss for things to do in Yerevan. // lostwithpurpose.com
Things to do in Yerevan city
Yerevan Guide by Airtickets.am | What are the must-see places in Yerevan City, Armenia

The Yerevan guide will help tourists to understand the location and significance of the sights of the city and its surroundings, to plan the trip both in the city and in the suburbs.
Cascade & Cafesjian Center. The most crowded place in Yerevan, regardless of the time and the season, is Cascade, culture rather than a monument. It is a massive staircase with 572 stairs connecting central Yerevan with the suburbs. Dare to walk the stairs up to the top or ride on escalators inside the complex.
While walking about the territory, you will see exclusive sculptures placed in the park, inside the Cascade complex, and on each staircase level. Those are part of Cafesjian Center for the Arts that presents contemporary art pieces as regular expositions and hosts temporary events. You will have a chance to see the works of Fernando Botero, Jaume Plensa, Peter Woytuk, David Breuer-Weil, and others. 
Erebuni fortress. Walking about the streets of modern Yerevan, one can hardly imagine that the city is 2803 years old, older than Rome. In 782 BC, Argisthi I, the king of Urartu, ordered to build a fortress and a royal residence on the top of Arin Berd. It was then called Erebuni, and this order was engraved a cuneiform inscription. The fortress was constructed from pink tuff, basalt, and adobe in a triangle. The most impressive building inside the walls was the temple to the supreme God Khaldi. Not much is left from the fortress and is not yet fully explored, but the walls and unique findings exhibited in the Erebuni Museum showcase the majesty of Urartian civilization. You will see gold and silver jewelry, coins, weapons, statues, and more.
Republic Square & Vernissage. Republic Square is the central square and the heart of Yerevan. It can be considered an architectural masterpiece for the euphony of colors and buildings. The center of the square is decorated with an oval ornate "carpet" with signing fountains, the next gem of the square. If you visit the capital from May to October, you will see the show of dancing fountains every day after the sun goes down. 
Pink and peach tuff buildings with columns surrounding the square get unique romantic flair on sunny and rainy days shining in the light and deep tuff colors. The streets stretching like arrows from the square will take you to the major avenues, and one of them will lead to Northern Avenue, the top fashionable boulevard with boutiques and restaurants. 
But let's get back to the square and head to another place behind the square, a more colorful and authentic Vernissage open-air flea market. Here you will find the most exclusive handmade Armenian souvenirs, jewelry, paintings, carpets, and everything that will make you feel the taste of Armenia. The most important thing here is not to forget to bargain. Take your time to stroll through all the counters, touch crafts, and silver accessories, and bargain the best price. Remember that Vernissage is mostly active on weekends when all the counters are full. 
Garni & Geghard. If you have time, take a day tour to Garni and Geghard, two historical must-visit places close to Yerevan. 
Garni temple is the only standing monument of pagan Armenia in the region. This temple, built in Greek style by the Romans, represents a unique reproduction of the popular Acropolis. The 24 columns of the temple symbolize 24 hours. In the center, there is a jar that monks filled with oil to reflect sun rays. While the temple itself is a great backdrop for photographs, the canyon behind it offers spectacular views that complete the panorama. 
The road from Garni will lead to Geghard Monastery, where the spear that pierced Christ is said to have been kept. The part of the Geghard complex is carved into the rock, the thing you would hardly see anywhere else. A clean spring flows under the chapel, the waters of which are believed to have healing power. Maybe you will try it.
Echmiadzin. Echimiadzin town is the place of pilgrimage of all Armenians and Christians visiting the country. The Echmiadzin Cathedral was the first church built after the adoption of Christianity. It is an architectural masterpiece and a shrine. The cathedral holds the relics of John the Baptist, the apostles of Bartholomew, Thaddeus, Thomas, Andrew the First-Called, the relics of the Catholicos', vestments, thrones, golden crosses, ancient coins, and crowns. 
If you visit Echmiadzin, also spare time to take a short visit to St. Hripsime and St. Gayane churches built on the places where two of the 33 virgins left Rome and found their death by the hand of King Trdat. 
Yerevan Central Streets. Let's walk through some of the streets in Yerevan. The major roads are located in big and small city centers with an active rhythm of life and traffic that don't stop even late at night. Abovyan street is one of the central streets stretching from Republic square to Abovyan Park, with the first Moscow cinema, boutiques, and cozy cafes to enjoy Yerevan.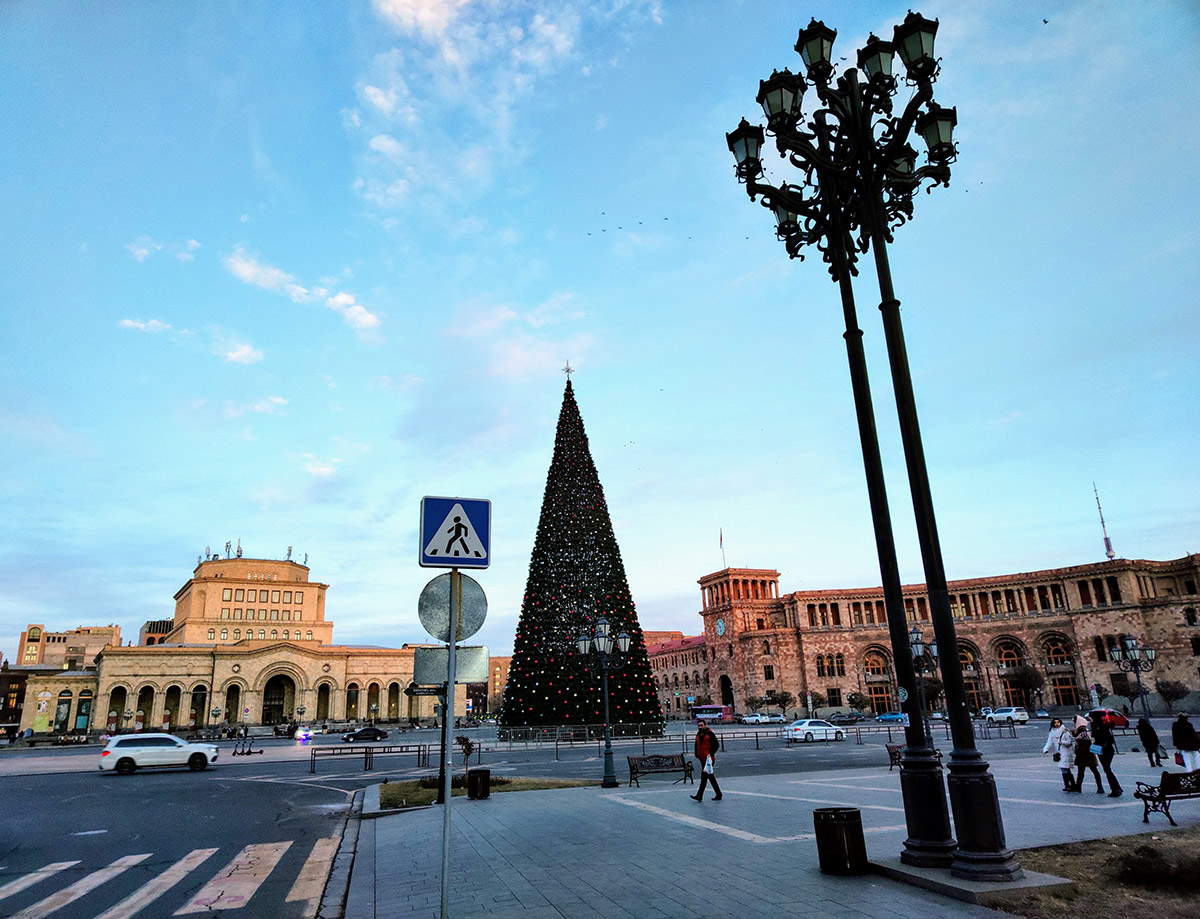 Mashtots avenue stretches from Matenadaran to the Victory Bridge, covering some significant attractions; Matenadaran, Institute of Ancient Manuscripts, the Opera house, several parks, Blue Mosque, residential buildings, and museums. Pushkin is the street of pubs with some popular venues on both sides. They are mostly overcrowded on Fridays, but you may need to book a table even on Mondays when you visit Yerevan in the summer. The street crossing Pushkin is Saryan, which smells wine, cheese, and good food. You will find the best wineries and restaurants of Armenia on both sides of Saryan street with the broadest local and imported wine selection. A fan of rock music? There is the first and still popular rock club daily performing live music.
Malls, Play City, Zoo. Yerevan is a great place for shopping. Almost all branded shops and boutiques of well-known names are on major streets. But for a more productive shopping day, you can choose a shopping mall: Dalma Garden Mall (the first mall in Yerevan), Yerevan Mall, MegaMall, Tashir Street, Russia Mall, Rio Mall, and Metronome Shopping Center. All the shopping centers have separate food court zones, kids zones, and entertainment with cinema halls.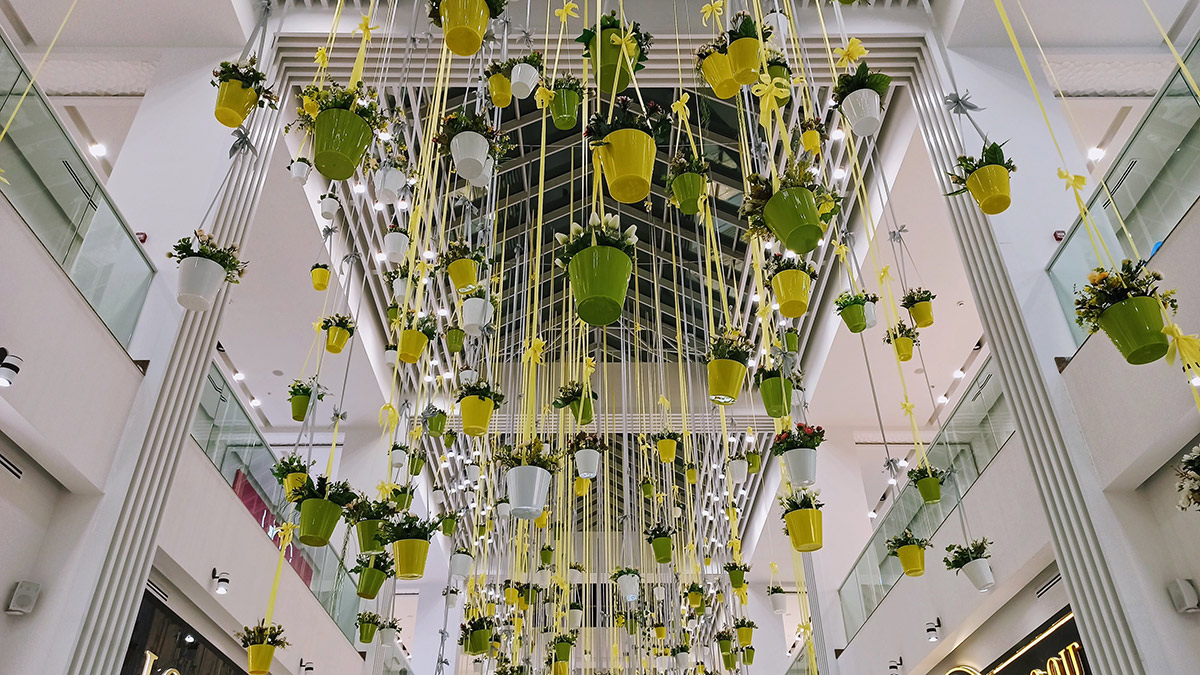 If you are traveling with your little ones, there are entertainment centers to spend the whole day with your kids. Keep the following names in your list; Play City with indoor and outdoor activities, Citizen city of professions, kids restaurants Neptune, Rio Cafe King Garden, and others. And finally, don't forget to visit Yerevan Zoo with its cutest inhabitants. 
As the capital of historic and culturally rich Armenia, Yerevan has a lot to offer to its visitors. The city is known for its squares, parks, historic monuments, and delicious dolma, just to name a few of its attractions. // theculturetrip.com
Accommodation and leisure in Yerevan
As one of the most comfortable cities in Eastern Europe, Yerevan has multiple accommodation opportunities.
Top 5-star hotels, price range $100-$300+:

The Alexander Luxury Collection Hotel

,

Grand Hotel Yerevan

,

Radisson Blu Hotel

.

Top 4-star hotels, price range $50-$150+:

Paris Hotel Yerevan

,

Ramada Hotel & Suites by Wyndham Yerevan

,

DoubleTree by Hilton

.

Top 3-star hotels, price range $20-$45+:

Holiday Inn

,

RIS Dalma Collection

,

ibis Yerevan Center

.

Top hostels, price range $10-$25:

Envoy Hostel

,

Friendship Hostel & Tours

,

Kantar

.
For leisure in Yerevan, check out this list of places to visit։
Top national restaurants in Yerevan: Sherep, Kamancha, Tsirani Garden Restaurant.

Top spots for wine and beer: Beer Academy, Dargett, Dors Craft Beer & Kitchen, In Vino, Tapastan, wineries on Saryan street.

Top coffee shops: Afro Lab, Coffee house, Coffeeshop

Top cocktail bars: Mamba, The Bird Cage, Minas Cocktail Room.  

Beautiful parks: TUMO park, Lovers' Park, English Park, Hrazdan Gorge
Things not to miss in Yerevan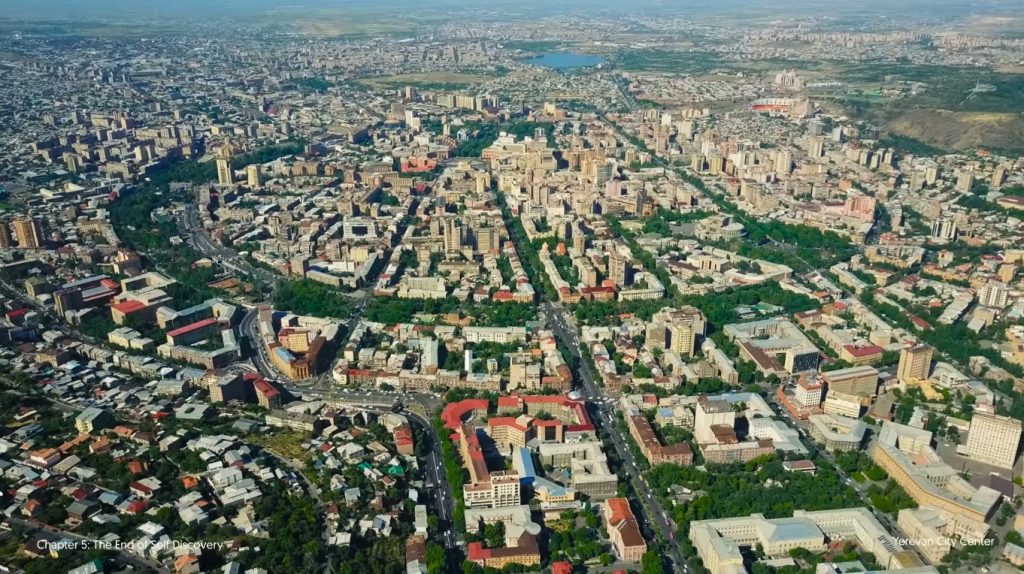 There is still so much to do in Yerevan. To ensure you don't miss anything in Yerevan, save these must-see and must-do things on your list.
Visit Tsitsernakaberd and take a picture of Mount Ararat.

Take a tour of Yerevan Noy Wine Brandy Vodka Factory cells and taste the best Ararat cognac.

Descend into the pits of Khor Virap monastery.

Drink coffee in the city center with the hashtag

#kofekentron

.

Watch 56.000 works of Art in the National Gallery of Armenia.

Find your zodiac sign in the fountains of Charles Aznavour Square.
Local Food & Drinks
With all the options available in Yerevan, you can find restaurants, cafes, takeaways, and delivery of national and any kind of cuisine; oriental food, continental cuisine, fresh seafood, exotic fruits, vegetables, and more.
(Visited 82 times, 1 visits today)