Gyumri guide, important information before you go to Gyumri
Flavored with loud-sounding dialect, unique humor and infinite stories living in the cobbled alleys, Gyumri is the heart of Armenia, a passionate, colorful and authentic heart that beats fast and at the same time so calm. You have made the best choice in planning your trip to Gyumri. To turn it into an unforgettable experience in Gyumri, simply follow this guide.
Top Destinations in Gyumri
Yerevan is the center of modern lifestyle while Gyumri is impregnated with the spirit of early 18th, 19th centuries and soviet times. As if time has stopped in the historic center of the town. And it is so amazing that you still have a chance to be part of it. Spare at least three days for exploring every corner of Gyumri; one day for walking through the streets of Kumayri historical district, one day for visiting historical sights off the city center, and the last day for enjoying food and drinks in the restaurants and cafes.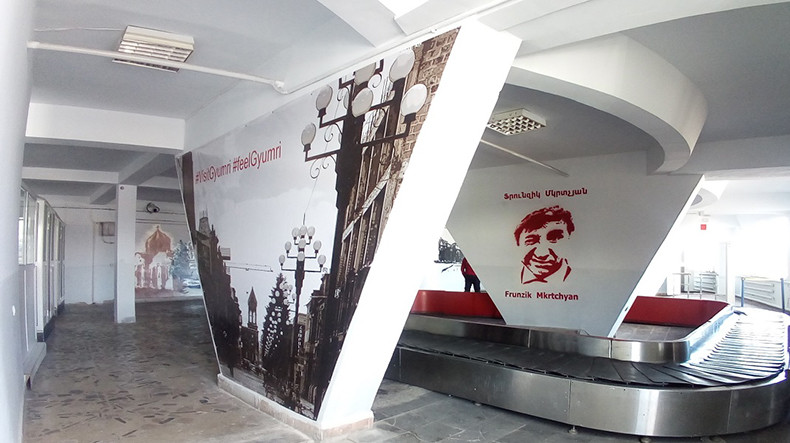 As the second most important city in Armenia, Gyumri has its airport, Shirak International Airport, with international flights to Russian and European cities. Most times, the airport is chosen as a cheaper option for flights with budget airlines like Pobeda Airlines and  Ryanair. You can get information about flights to Gyumri here >
Another way to get to Gyumri is the renovated train and railway route taking from Yerevan to Gyumri is another factor contributing to tourism development in Gyumri. It is cheap and fun.
Things to do in Gyumri
Spare at least three days for exploring every corner of Gyumri; one day for walking through the streets of Kumayri historical district, one day for visiting historical sights off the city center, and the last day for enjoying food and drinks in the restaurants and cafes
City center, Kumayri historical district. Start your tour by exploring Kumayri, the historic and the oldest part of Gyumri, with narrow alleys and unique architecture of the 18th and 19th centuries.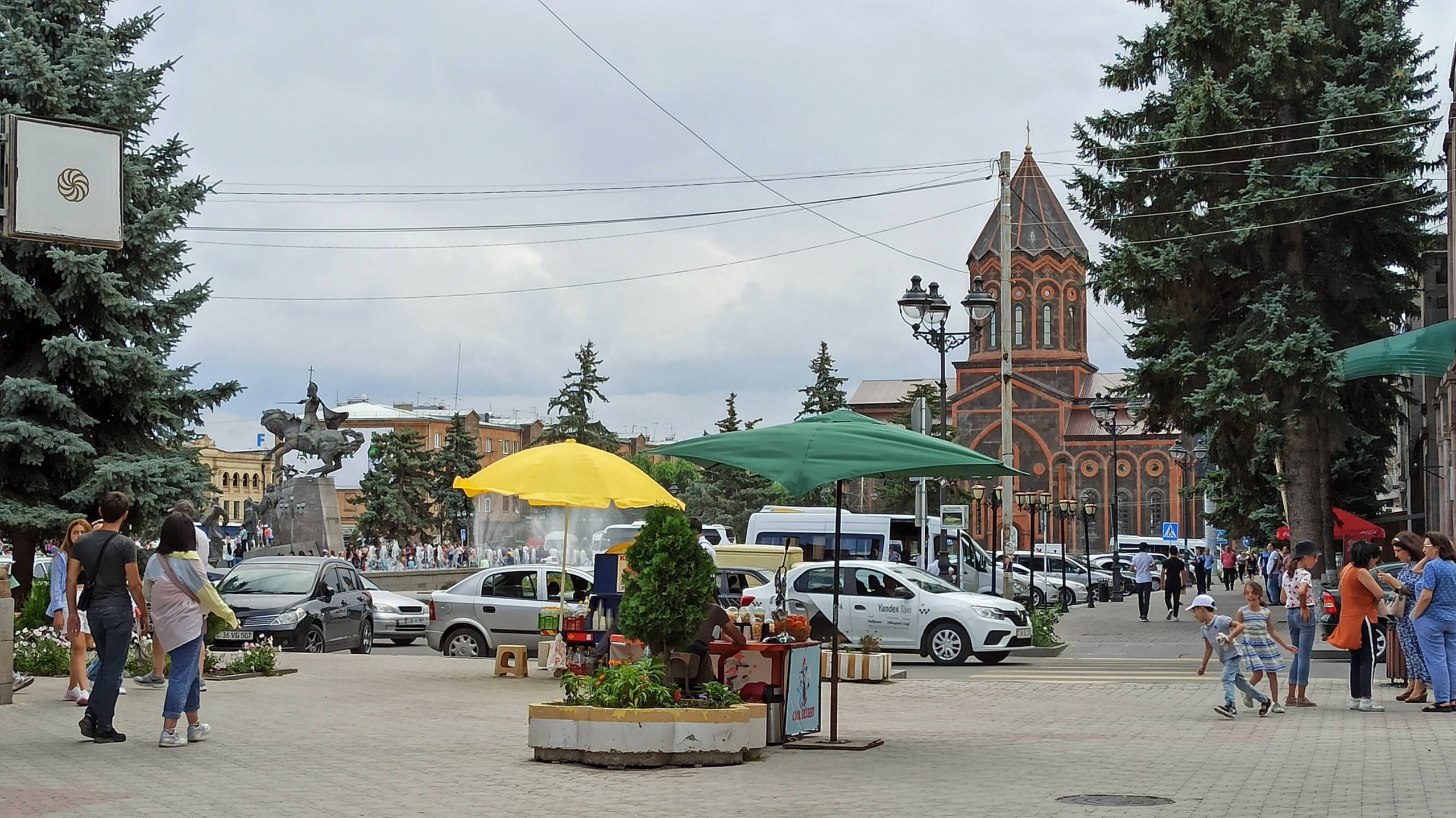 Over 1000 historic buildings are preserved that are an invaluable part of Gyumri and Armenia's culture. Walking about the streets of Kumayri, you will feel your heart filling with warmth and emotions; you are part of lives and stories living here for centuries.
Black fortress of Gyumri. Black Fortress or Sev Berd was built by Russian Emperor Nicholas I in the 19th century to protect Alexandrapol (Gyumri) from Turks and Persians. A 360-degree round fortress is built of black volcanic tuff on top of a hill with a fascinating view of the city. Today it is a historic destination with concerts and cultural events regularly taking place in its amphitheater. Even if there is no concert during your visit, Sev Berd is definitely worth your attention.
Churches in Gyumri. Besides being the cultural center of Armenia with craftsmen, arts, and artists, Gyumri is also called "the Town of Seven Churches"; four Armenian Apostolic churches, a Catholic, a Russian, and a Greek church. If you have time, you should visit all the seven churches. If not, remember these three names. 19th century St. Nshan (St. Cross) Church is the earliest apostolic church in the town that served a warehouse and a theater during soviet times. St. Astvatsatsin or Yot Verk (Seven Wounds) Church, named after Virgin Mary's Seven sorrows, is a massive and breathtaking structure badly damaged during the 1988 earthquake. Two minor domes were destroyed, and the ruins are still kept in the churchyard. Holy Savior's Church (Sourb Amenaprikich), replicating the cathedral of historic Ani, is the sacred soul of Gyumri that survived distractions of decades, but it still stands proudly in the square. You will not miss its majestic views when strolling about the town.
Abovyan street of Gyumri. Gyumri is colored in lofty black and apricot stones; the historical hub managed to keep its unique atmosphere and take it to the 21st century through the decades, destructive earthquakes, devastating soviet regime that almost abolished cultural ethnicity and still Gyumri survived. Today you can enjoy and touch its architecture strolling Abovyan Street stretching from Vardanants square. Historic buildings beautifully blend with Gyumri's Art Nouveau on both sides of the boulevard. Keep your camera ready and your eyes wide open because every single building is worth your attention. Get closer to the walls; all of them are engraved.
Accommodation and leisure in Gyumri
In recent years, Gyumri has gradually become a top popular tourist destination in Armenia. The inflow of local tourists contributed to the development of the hotel industry. Today you can find soviet (renovated) hotels, authentic guesthouses, and modern venues in Gyumri.
Where to stay in Gyumri?
The top popular hotels to consider in Gyumri are Berlin Art Hotel with its authentic atmosphere mixed with modern comfort, Alexandrapol Palace Hotel, ARmoon Hotel, with the interior replicating the 19th-century design, Plaza Viktoria, with its large and wide rooms, Konjelazia – Tourism & Design, and others. Depending on the season, the prices range from $30 to $150.
Leisure in Gyumri? You will not have even a second to get bored in Gyumri. Start with a small Tol Chill and Cocktail Bar located in a cozy venue near the most popular yard of Gyumri (you better watch "The Tango of our Childhood" movie). Don't miss Gyumri Garden House open-air cafe-pub when strolling about Abovyan street. It is a popular summer cafe with concerts held every evening.
Things not to miss in Gyumri
It is hard to figure out which place is primary and less important. Try to visit as many places as possible. From the category "Not-to-miss," it is worth visiting or at least passing by Gyumri's old barbershop that still works in the interior of the Soviet Union. Don't forget to try the tastiest donuts in Ponchik-Monchik. Hungry? Head to Cherkezi Dzor fish farm and restaurant specializing in fish farming of four trout and Siberian sturgeon. It is always crowded, so hope you will get a table and order a trout barbecue. Finally, what an evening without clubbing? Visit Garage Club, hosting weekly local bands and artists from abroad.
Traditional Food & Drinks
Gyumri is a culture in all its forms; it is masculine with meat dishes and delicate with every sip of wine. Your question "What to taste in Gyumri" has hundreds of answers, so let's take it slow from light dishes to typical Gyumri dishes.
Whether vegetarian or not, make sure you try Panrkhash, a traditional dish made of lavash (Armenian pine-bread) and cheese. The specific and hearty dish is usually served for breakfast or lunch, but you can try it any time of the day. Tatar boraki is another traditional dish. It is almost identical to Italian Maltagliati pasta but finished with matsouni (Armenian matsun) and fried onions.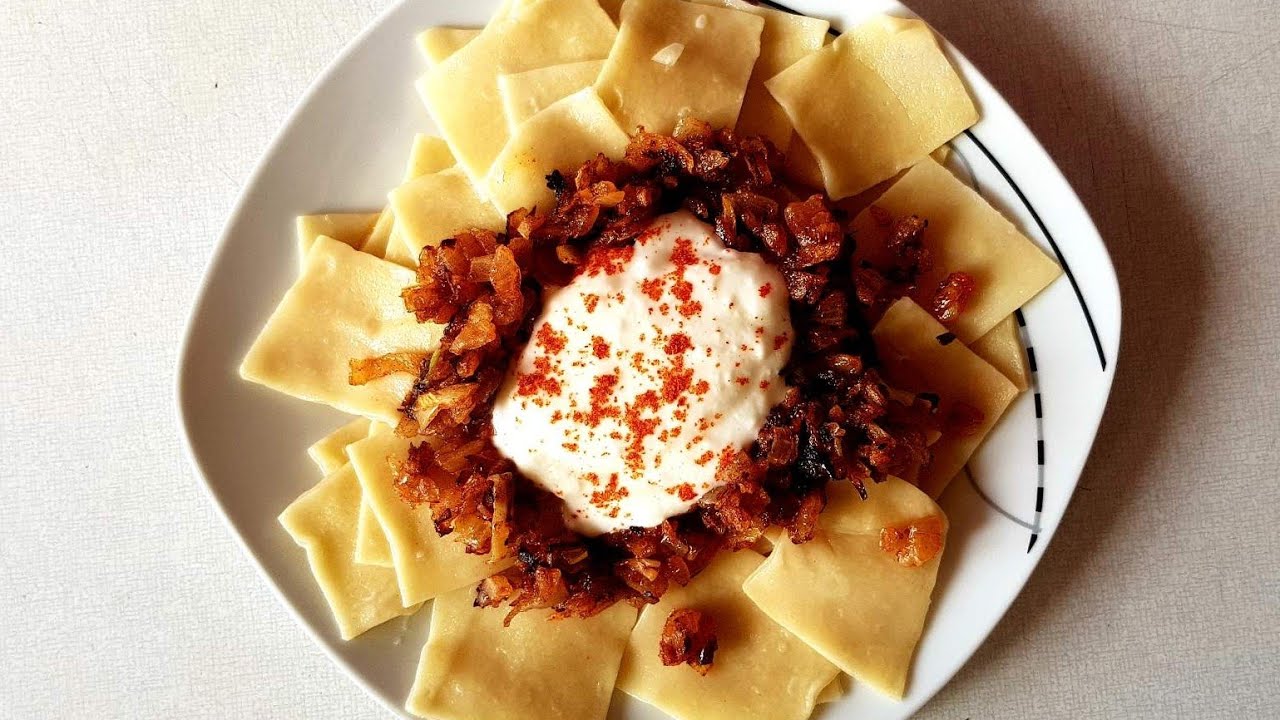 Those who want to get extreme impressions should try Gyumri Qyalla, a steamed beef head. Believe it or not, it tastes phenomenal. Combine these fantastic dishes with homemade vodka or Gyumri beer like Alexandrapol or Gyumri. By the way, you can also visit the Alexandrapol Beer factory dating back to 1989.
(Visited 66 times, 1 visits today)