Tsaghkadzor is the top popular resort in Armenia, attracting thousands of locals and guests for its beautiful mountain views, active winter sports, hiking trails, and crystal clear air. What else do you need for a city escape?
Tsaghkadzor blooms in spring; that's why the name is literally translated as "ravine of flowers." Located on the slopes of Mount Teghenis with its extreme trails, the modern resort has everything for your comfortable stay in any weather.
Top Destinations in Tsaghkadzor
Head to Tsaghkadzor in search of beautiful mountain views and fresh air anytime you feel tired of a big city fuss. About an hour's ride from Yerevan, the capital of Armenia, Tsaghkadzor is an excellent choice for a day tour and fun even if you don't have much time. On the way to Tsaghkadzor, take a small loop to visit Aghveran, another resort town in the Kotayk region, located on the Hrazdan River's right side. Just like Tsaghkadzor, Aghveran is popular all year round.
Things to do in Tsaghkadzor
Tsaghkadzor resort in winter and summer. Tsaghkadzor ski resort is one of CIS's top 5 best winter resorts, attracting thousands of guests. The ski resort is overcrowded during the winter months, that is why we advise you to plan your trip and book a hotel in Tsaghkadzor beforehand. By the way, Tsaghkadzor has both five-star luxe hotels and guest houses for any budget.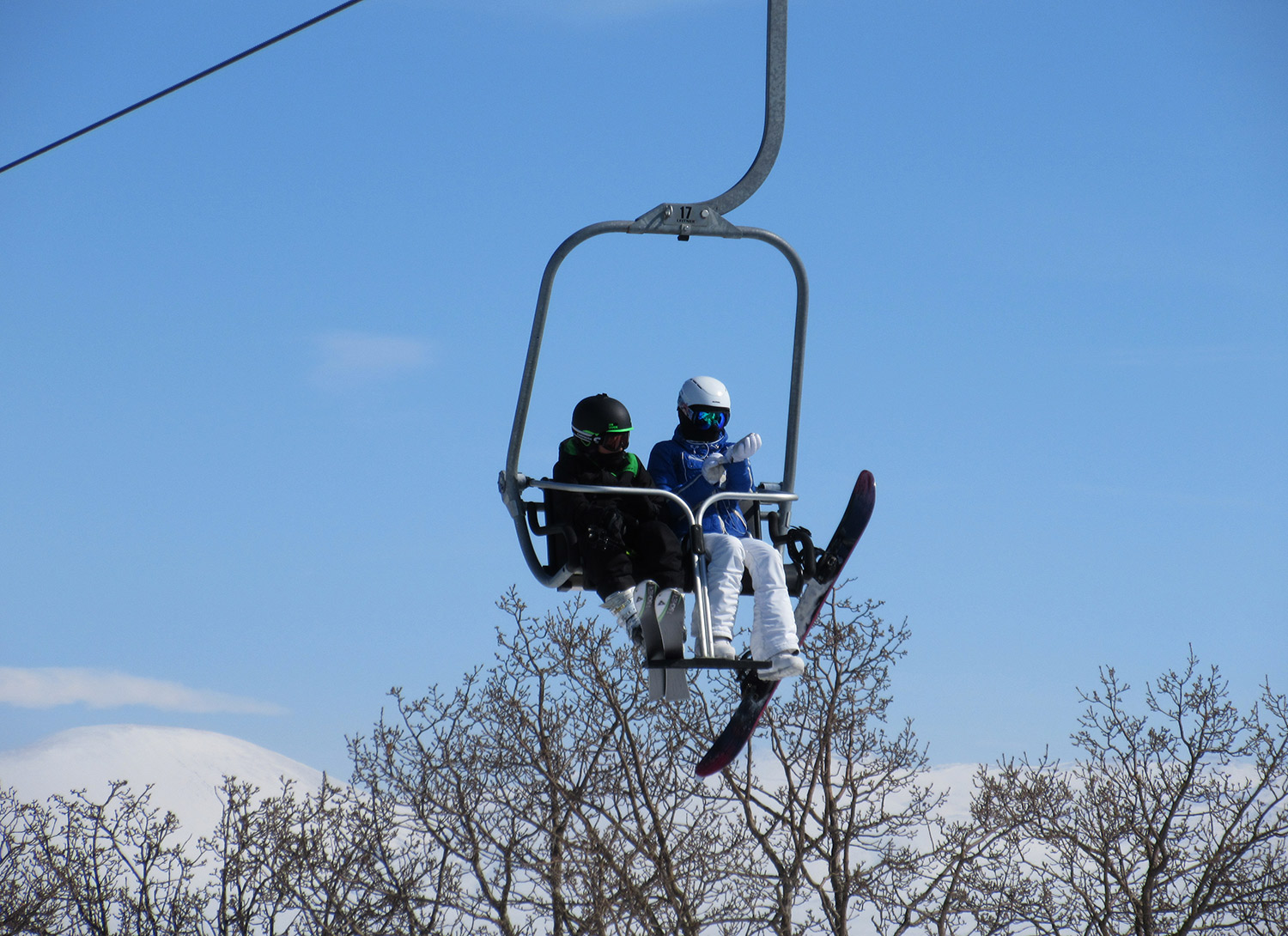 ———————
The 27 km slopes are equipped with various difficulty trails and freeride for skiing and snowboarding. 6 modern lifts take you to different stations with the highest of 2819 meters. The resort makes everything possible to be convenient. The ropeway passes are available for each station or all stations, for one ride, whole day, or several days.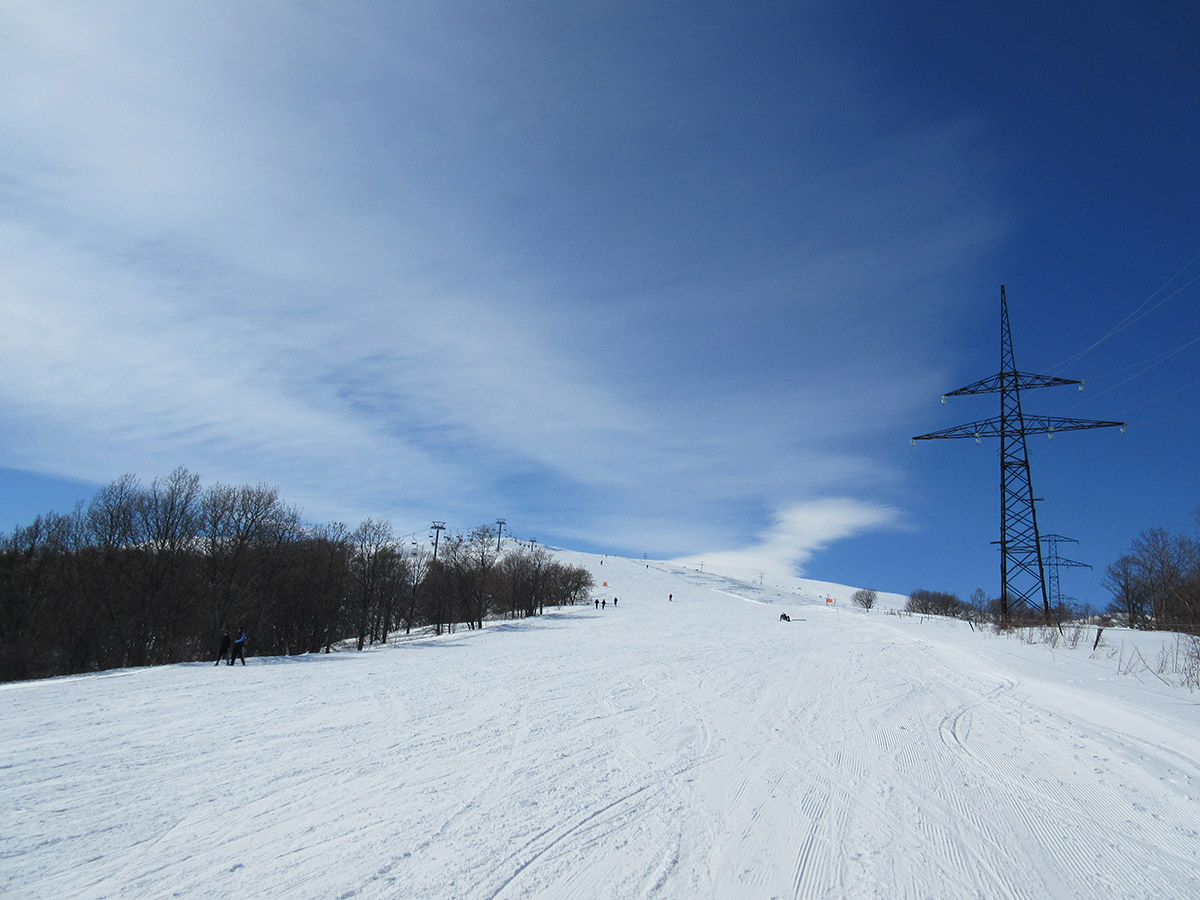 ———————
There is no need to bring your equipment or buy one: there is a rent of skiing and snowboarding equipment and instructors if you are a beginner. As a beginner, you will start on lower slopes for non-professional riders. There are special slopes for freeriding with extreme twists and natural obstacles for advanced and professional riders. If you have visited Tsaghkadzor with kids, take them to snow tubing fun rides.
The location is no less popular as a summer resort for its lush green valleys and fresh wind, the perfect escape from the summer heat. From activities, you can take a hiking tour about Mount Teghenis slopes or go wild in Action Park full of attractions, trampolines, bicycle paths, a zip line, and cafes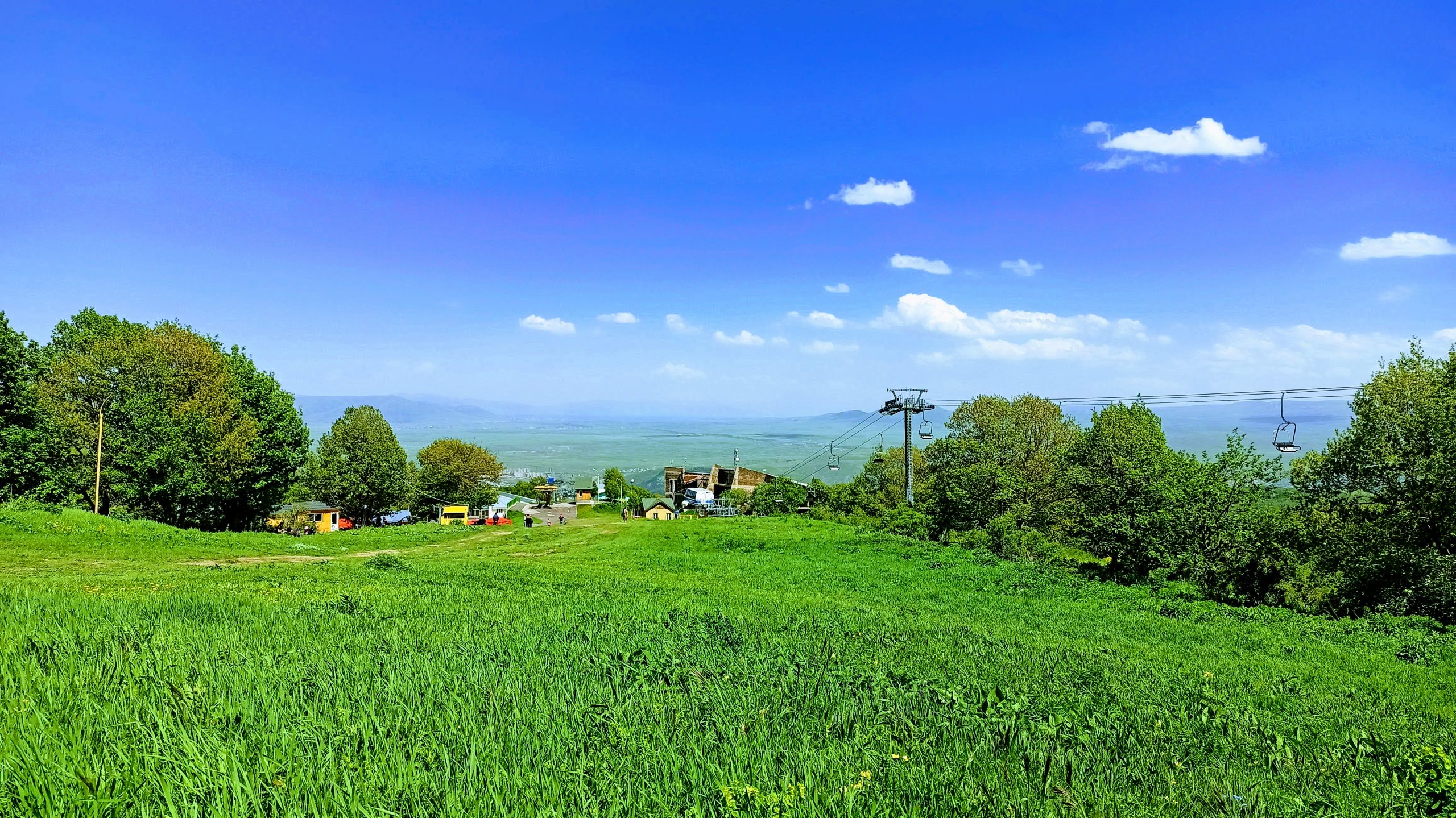 ———————
Tsaghkadzor ropeway. The armchaired ropeway stretching at the highest of 2819 meters across the eastern slopes of Mount Teghenis gives you a 32 minutes ride full of beautiful mountain views. The ropeway is mainly used during the winter months to take to the mountain's riding slopes. The four lines of ropes operate daily from 10 am to 6 pm, with pass tickets for each line.
Kecharis Monastery. Visit 11th-century Kecharis Monastery with unique cross-stones to admire the medieval architecture of Armenia. A well-kept monastery complex is surrounded by trees with massive mountain views in the background. You can take a walk to the monastery and continue hiking to the woods and valleys.
Bjni Fortress and Churches. Bjni is the next destination in the Kotayk region worth visiting when traveling to Tsaghkadzor. It is a cozy village with historical sights and picture-perfect nature you will not want to miss. Here are the names to see in Bjni resort.
St. Astvatsatsin of Bjni (the Holy Virgin) church of the 11th century is a real gem of Armenia and Bjni village. Another 8th century St. Sarkis church of Bjni is located in the eastern part of Bjni with unique petroglyphs and inscriptions on the walls. You should also visit the impregnable Bjni fortress with walls stretching to the east of Bjni. The fortress looks truly majestic from the bird's eye view. 
Accommodation and leisure in Tsaghkadzor
Tsaghkadzor is a top-visited destination for summer and winter. A one-night stay for two in the double room may range from $50 to $150-$200 and more for five-star hotels like Tsaghkadzor Marriott Hotel, Hotel Russia, or Ararat Resort.
———————
Cozy guest houses are available for rent in Tsaghkadzor for a much more affordable price if you are traveling with a group. Besides active sports and hiking, you will be delighted to find modern cafes and fashionable restaurants, hookah bars, pubs, and fast food. Make sure to visit Tumanyan Khinkali at Tsaghkadzor for a good portion of khinkali and other dishes from the Armenian and Georgian kitchen, have a romantic dinner in the new Yasaman Restaurant to enjoy the warm atmosphere and unique cuisine, and spend the evening in the Hab's Pub. 
Things not to miss in Tsaghkadzor
There are so many things to do in Tsaghkadzor that you will hardly have any spare time.
Nevertheless, here are some more ideas. Get warm near the fireplace with a glass of wine in Craftsmen's Tsaghkadzor Restaurant House, taste hearty lahmajo with lemon in the Lahmajo house, and enjoy the breathtaking views from the open terrace of Panorama restaurant. 
Traditional Food & Drinks
Tsaghkadzor is a modern European resort that welcomes guests of any taste and preference. The restaurants and cafes offer a diverse menu, including national and continental cuisines. You can find traditional Armenian khorovats and delicate Foie gras, Armenian wine, and French cognac here, and no matter which one you choose, the service will be on the top.
Check prices for flights to Armenia, Yerevan airport with cheap tickets calendar
(Visited 26 times, 1 visits today)