The third-largest city and the heart of Lori Province, Vanadzor is your travel destination to explore some incredible views of mountain ranges, architecture, and unique people. Located about 128 km north of Yerevan, the twisted and picturesque road takes to Lori, changing city views to the lake and finally deep green woods. Vanadzor, also called Kirovakan, is a blend of soviet times with industrial plants lying abandoned and pure nature. Today let's take a tour to find some beautiful places to visit in Lori Province.
Top Destinations in Lori region
What should be on your Lori bucket list? A day trip is not an option because you will need more time to explore famous places in the region. We will stop at over five different destinations along the way, including Dsegh village and the Debed river, gorges, some important architectural masterpieces, and natural attractions. Your trip to the Lori region will be flavored with the hospitality of locals with some fantastic food and drinks.
Top Things to do in Lori region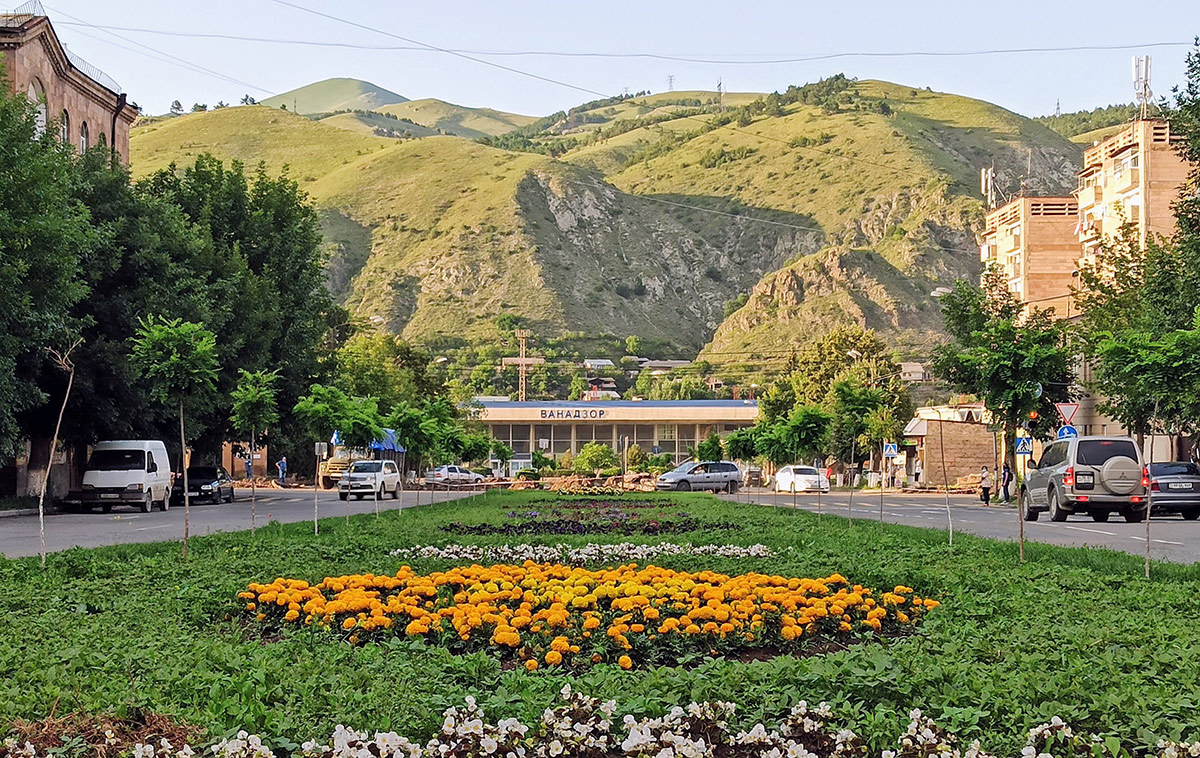 A stroll about Vanadzor. The industrial Vanadzor is a city of contrasts. The dilapidated industrial plants get lost in the lush green forests. By the way, if you are a fan of dark tourism, you can take a tour of about 20 factories in the town. Today Vanadzor has already recovered and turned into a cultural center.
Map of Vanadzor city, Armenia
Here is one more fact about Vanadzor. It is the town of rock or the town that rocks. Some of the most popular local nu-metal, folk-rock, alternative rock bands like Vordan Karmir, Lav Eli, Lousnelius, and others are the generation of Vanadzor rock culture still living in the town. If you are a rock fan, you will feel at home. 
From popular attractions in Vanadzor, here is a shortlist of must-visit places for your tour. Visit Master Mehrab's house to admire his beautiful stone sculptures. Enter the world of clay art in Terracotta Studio and take a picture of Vanadzor's most beautiful building, 19th century Vasiliy Tariov House. Leave your love lock on the Lover's Bridge, and don't forget to look around; there is always some interesting graffiti and street art.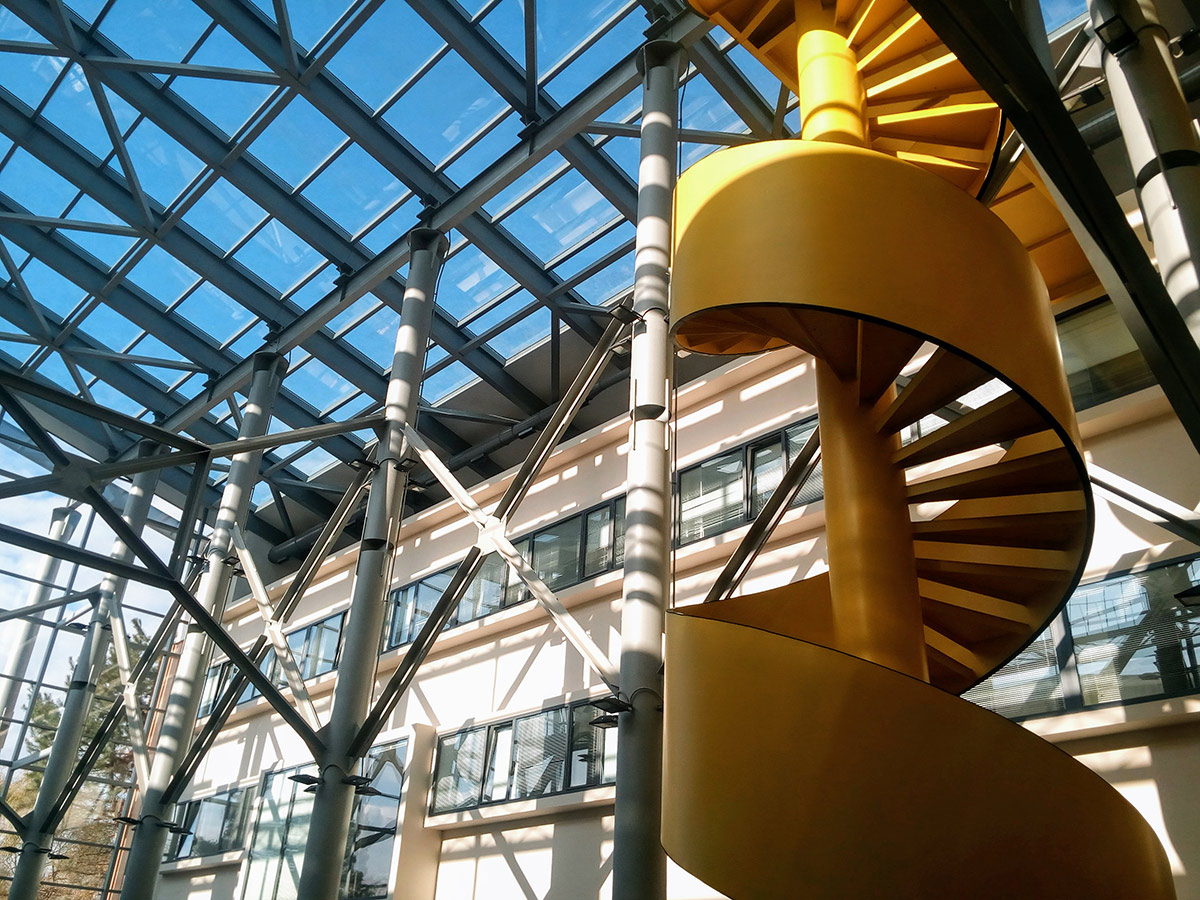 The final destination in Vanadzor is Vanadzor Technology Center (VTC) which greatly contributes to transforming Vanadzor into a regional and international high-tech center. 
Dsegh village & Dsegh Tsover. Your next destination is Dsegh village, the birthplace of the world-known poet Hovhannes Tumanyan. The village with majestic mountains and impressive gorges is located on the right bank of the Debed and is considered one of the oldest populated areas.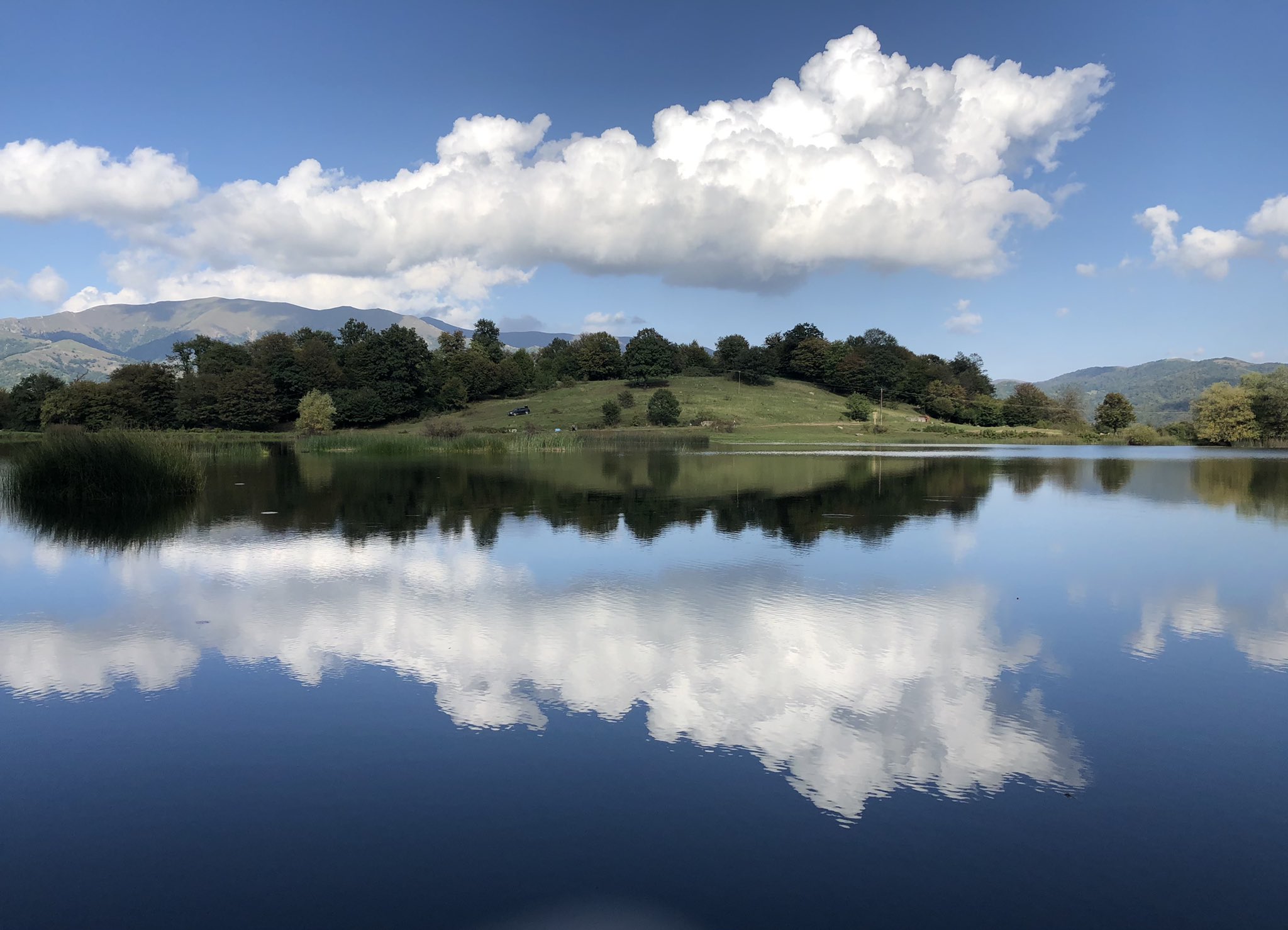 If you need a little hideaway in an emerald green paradise, search for it in Dsegh Tsover (The seas of Dsegh). It is the natural attraction of Dsegh village with a picture-perfect landscape. The secluded Dsegh Seas is a small lake surrounded by wood and green valleys. 
On the way from Vanadzor to Dsegh, don't forget to visit the village of Debed and the SMART center by COAF, stay overnight in Debed Life and taste their delights.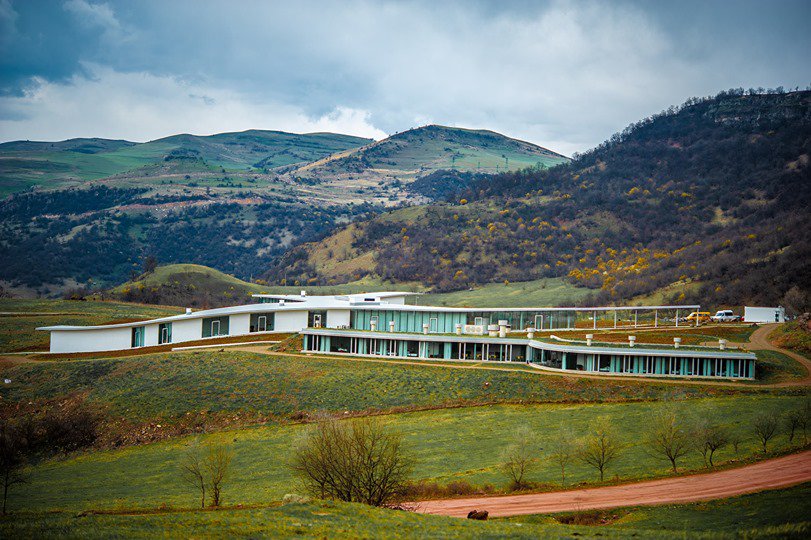 The COAF SMART Center in Lori, Armenia is one of the most successful modernist structures in Armenia's recent history. Ⓒ Photo by Hov NazaretyanOdzun Monastery. Lori Province is known for its fascinating monasteries with characteristic architecture. One of such bright examples is the 6th-century Odzun monastery in Odzun village. The well-preserved monastery is built of pink felsite with arched galleries.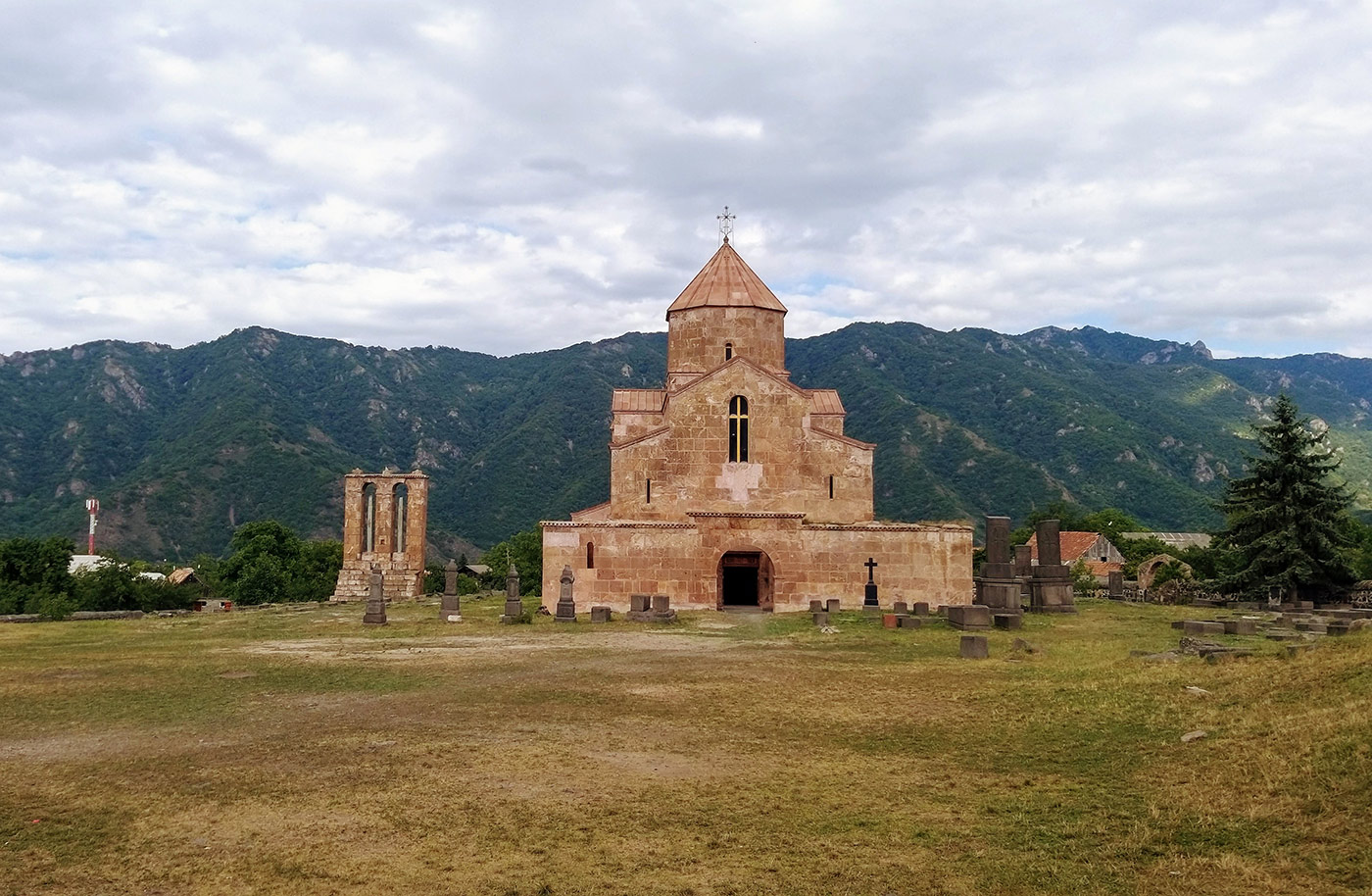 By the way, pay attention to the stone in the daylight; pink felsite changes shades and shines in the sunlight. There are no large hotels in Odzun or nearby, but you will easily find some cozy guest houses to stay overnight. 
Kobayr, Sanahin & Haghpat. Three more architectural masterpieces and gems are hidden in the mountains of Lori; 10th-century Sanahin monastery, 10th-century Akhtala monastery, and 12th-century Kobayr monastery. Listed on UNESCO World Heritage List in 1999, the Sanahin monastery is perhaps the most impressive historical treasure in Armenia, nestled in lush mountains. One of the largest monasteries of Armenia, Haghpat, is silent as the mountains and impressive as the blue skies above. Though in ruins, the third monastery located atop a cliff is still worth your attention as part of the history. These historical sights will take you to an imaginary world of centuries-old stones and mountains and leave an indelible mark on your memory. 
Sanahin bridge & Akhtala monastery. In the deep gorge of Lori, above the Debed River, there is a bridge of the 12th century. It was one of the most significant constructions of medieval Armenia. The basalt bridge and the surroundings have bewitching vibes that you will indeed feel. The bridge of Akhtala is perfectly harmonious with other neighboring monuments; Sahanin, Haghpat, and Kobayr. After Sanahin Bridge, head to Akhtala monastery. It is known for its priceless and best-preserved frescos, intricate stone carvings, and giant crosses on the walls.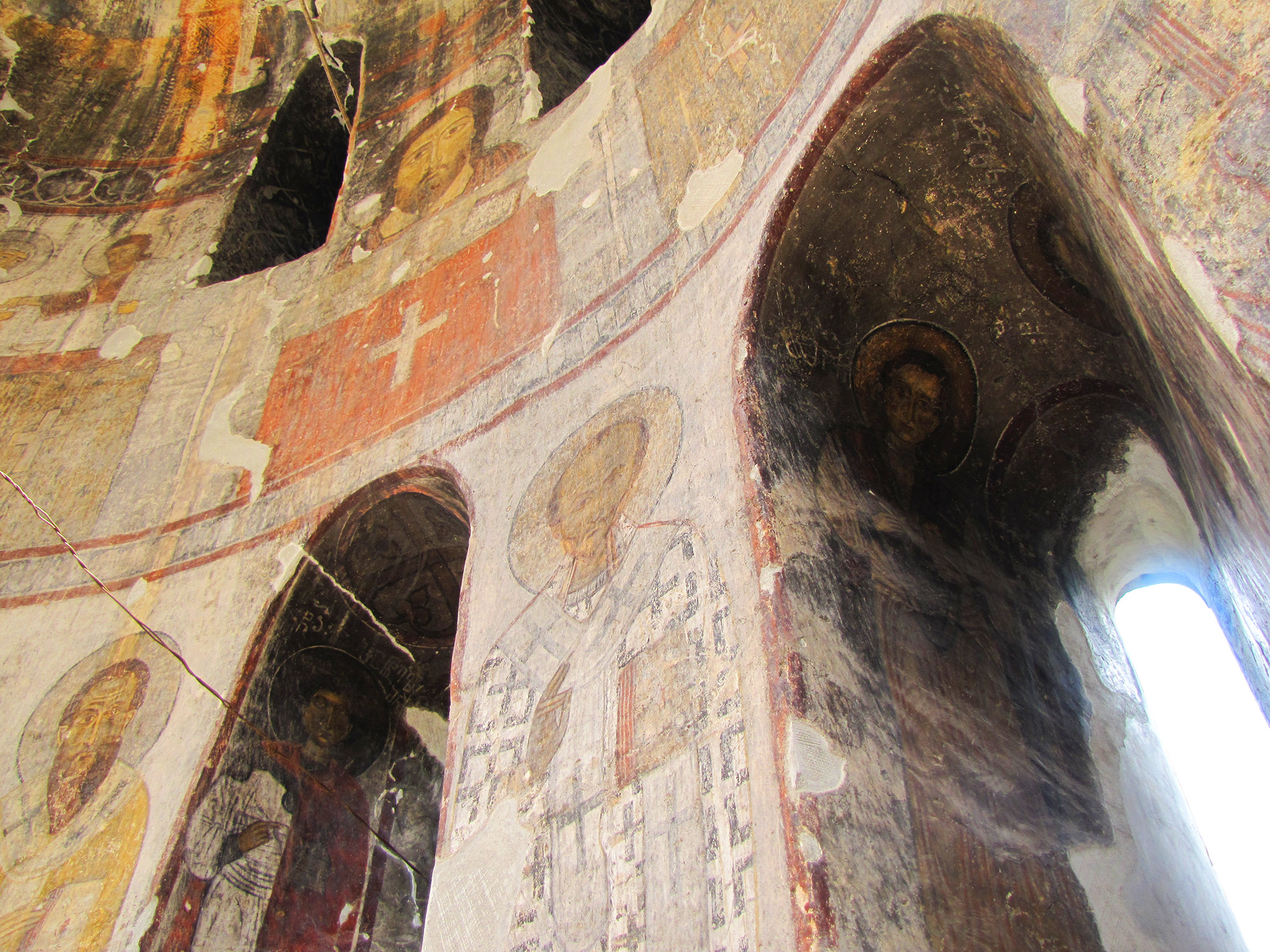 Mendz Er Cave. One of the most popular venues in Lori Province is Mendz er Cave restaurant on the road from Alaverdi to Sanahin. Once an abandoned cave served a barn that was cleaned from garbage and now has become a museum with mannequins depicting each period of life. Part of the cave is closed and remains unexplored. It is said the cave goes straight to the Sanahin monastery. Many similar passes across Armenia served as shelter and escape routes from the enemy. 
Near the entrance to the cave, there is Mendz Er cafe and restaurant with a breathtaking panoramic view of the gorge and mountain ranges. The neat alley splits into two parts taking to the cave and the restaurant. You will never forget a tasty dinner and Armenian wine smacked on the restaurant's terrace. 
Accommodation and leisure in Lori
As a popular tourist destination, there are a lot of hotels and guest houses available across the region. The price range is quite diverse, starting from $15 for a modest room and $90 for a comfortable stay in a hotel.
The hotels worth visiting are Tezh Ler Resort on the way to Vanadzor, Kirovakan hotel, MagHay B&B and Lori guest house in Vanadzor.
For staying out of Vanadzor, you can consider Concept Hotel by COAF in Debed and Kagni Hotel in Dsegh.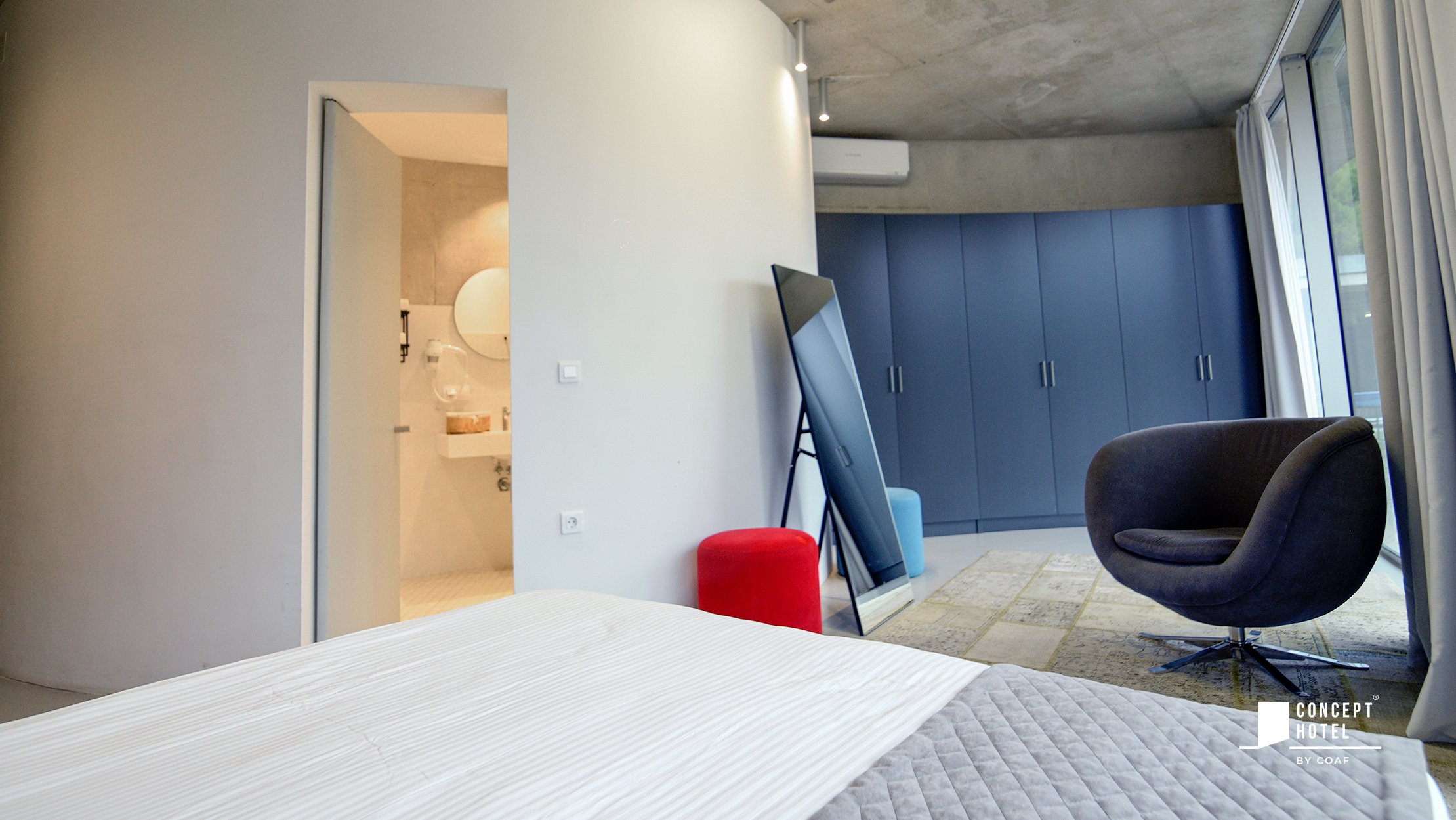 After taking care of accommodation, it's time to have fun. Head to Jazz cafe in search of good food and some quality music, have a cup of coffee in Teynik anti-cafe, taste local beer of Maran Beer House, and enjoy the atmosphere of Qarandzav restaurant.
On the way from Vanadzor to Dsegh, make a stop in Angar venue on the bank of Pambak River. Famous for its superior alcohol drink produced on the spot, it is famous for parties and events. Angar also has a conceptual Domes Town by Angar glamping where you can enjoy the beauty of nature from the comfort of your room. 
Things not to miss in Lori region
There are virtually a million things to do in Lori, and you will not want to miss any of them. If you are lucky to visit Lori and Akhtala in August, you will be a part of the "tastiest" festival in Armenia, Barbecue fest in Akhtala with over 40 types of khorovats, traditional songs, and dances gather thousands of guests from the capital and abroad. Need some adrenaline rush? Lori invites you to celebrate the Rafting festival on July 31 on the Debed River with unforgettable moments full of emotions.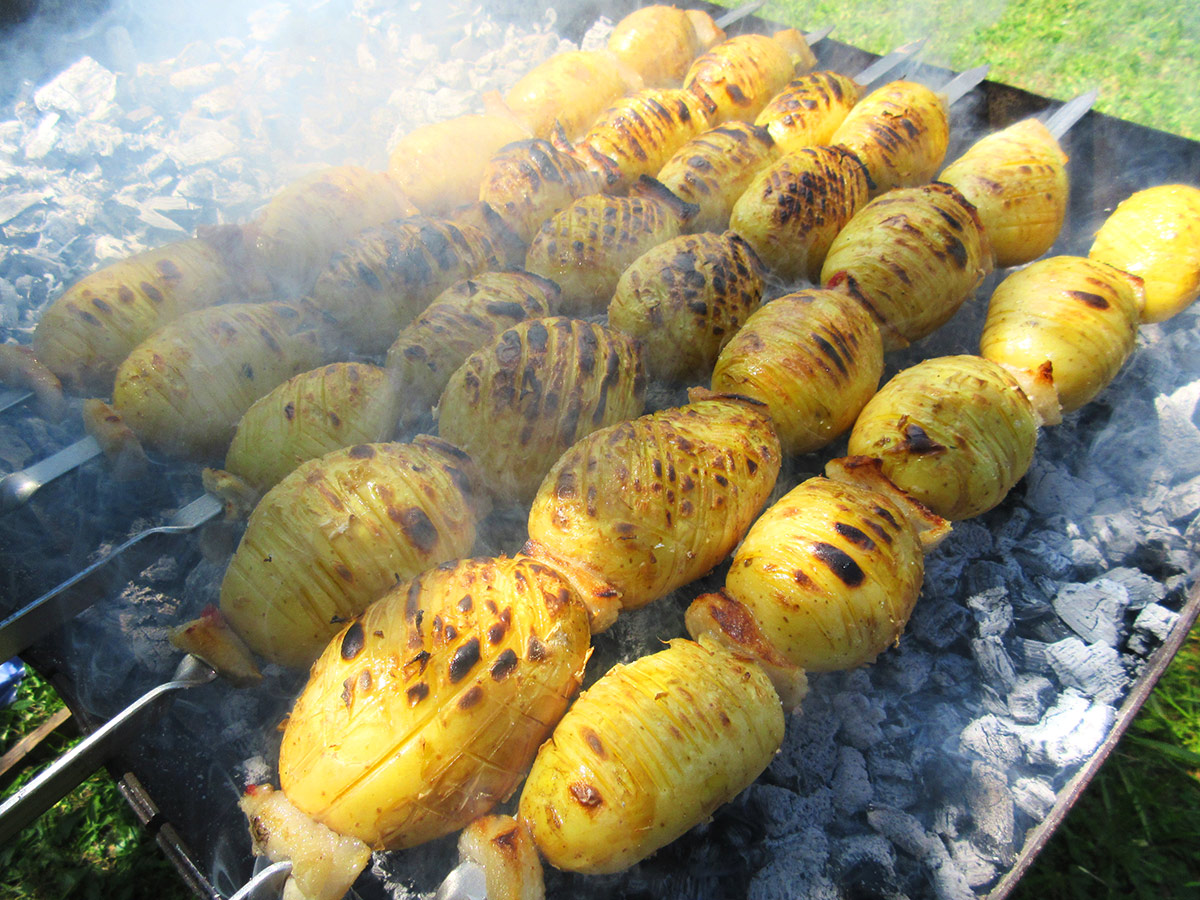 Visit Lori and Akhtala in August, you will be a part of the "tastiest" festival in Armenia, Barbecue fest in Akhtala with over 40 types of khorovats, traditional songs, and dances gather thousands of guests from the capital and abroadFrom things not to miss is Zarni Parni, a cave, and fortress complex in Haghpat, probably the best place with the most spectacular views of mountains and gorges. The complex includes the "Zarni er" and "Parni er" castles, the "Tsak er" cave, and a museum with exhibits showing the lifestyle and culture of locals. The most spectacular thing about Zarni Parni is the observation deck with a bonfire.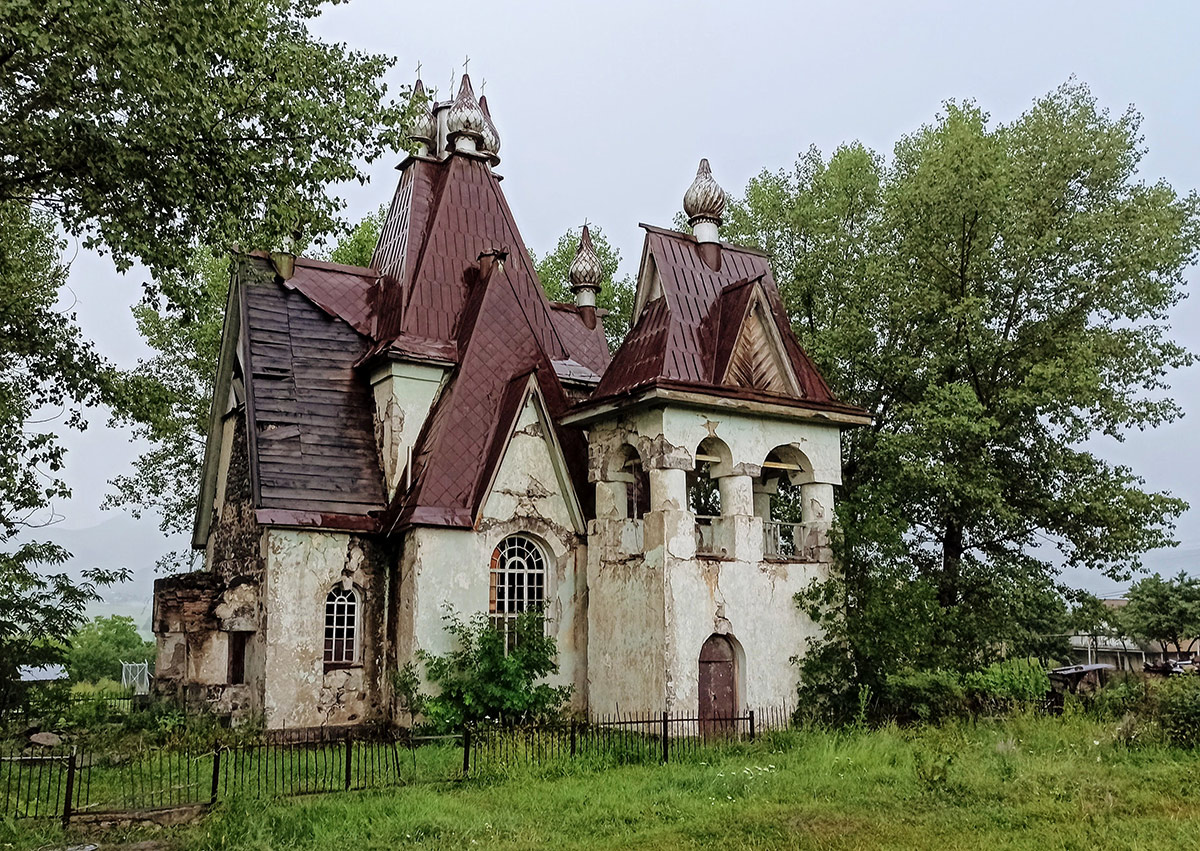 A completely different perspective other than ancient monasteries can be found at Amrakits, with the abandoned 19th-century Russian church "St. Nikolaos". It has become a popular place for photoshoots.
Traditional Food & Drinks
In Lori Province, the cuisine is the same as in other regions: some more flavored barbecue, strong homemade vodka, some fantastic gata, and the queen of Lori, Masramatsun soup made of wild rose.
——————
More stories from Armenia regions
Information about Vanadzor city
Join Armenian social pages here
(Visited 78 times, 1 visits today)