Welcome to the vibrant and culturally rich city of Madrid! Whether you're a history enthusiast, an art lover, a foodie, or simply seeking unforgettable experiences, Madrid has something for everyone. In this article, we will take you on a journey through the 15 top things to do in the Spanish capital.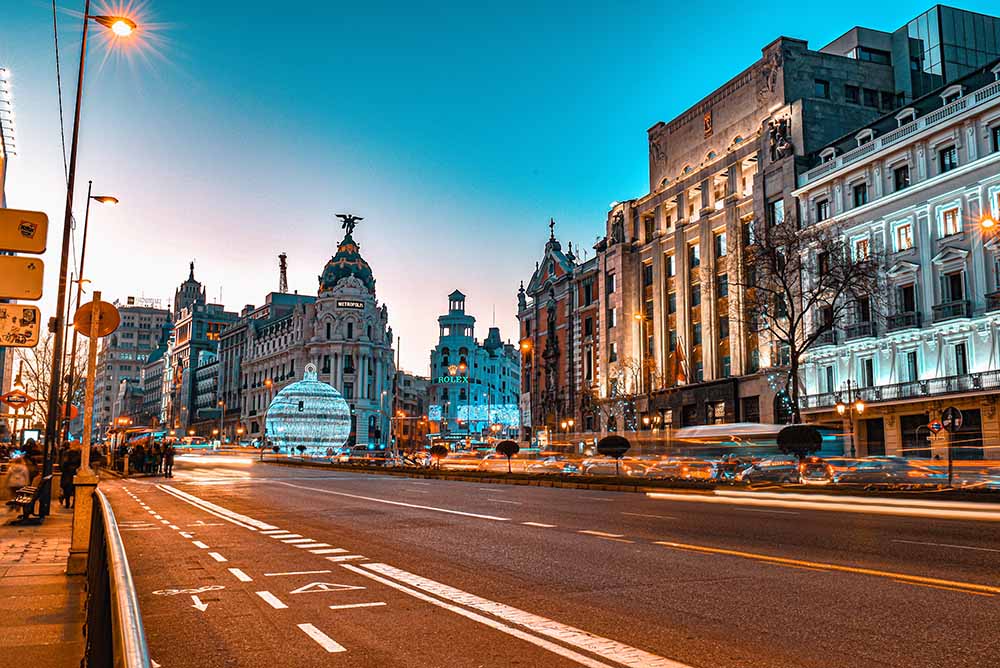 From exploring world-class museums to indulging in delicious cuisine and embracing the lively spirit of the city, get ready to immerse yourself in the wonders that Madrid has to offer. So, grab your map and let's uncover the best attractions, landmarks, and hidden gems that make Madrid a must-visit destination for any traveler.
What to do and see in Madrid?
Visit the Royal Palace
Explore the official residence of the Spanish Royal Family, an architectural masterpiece that showcases stunning interiors and extensive art collections.
Explore the Prado Museum
Immerse yourself in world-class art at one of the most renowned art museums, housing masterpieces by Spanish and European artists like Velázquez, Goya, and El Greco.
Wander through Retiro Park
Relax in this expansive park, known as the "Green Lung" of Madrid, with its lush gardens, boating lake, and iconic Crystal Palace.
Experience Puerta del Sol
Madrid's central square, known as the heart of the city, is a vibrant hub where you can see the famous Tio Pepe sign and the symbolic Kilometer Zero plaque.
Indulge in Spanish cuisine at Mercado de San Miguel
Savor traditional tapas, fresh seafood, and delectable local products at this bustling food market, housed in a stunning iron structure.
Stroll along Gran Vía
Explore Madrid's main avenue, lined with theaters, shops, and impressive architectural gems, including the iconic Metropolis Building.
Admire the Temple of Debod
Discover an ancient Egyptian temple donated to Spain, offering breathtaking views of Madrid's skyline and picturesque sunsets.
Discover the Plaza Mayor: Step into Madrid's main square, characterized by its impressive architecture, bustling atmosphere, and a variety of shops, cafes, and restaurants.
Visit the Reina Sofia Museum
Delve into contemporary and modern art at this renowned museum, featuring works by Picasso, Dalí, and Miró, including Picasso's iconic painting, "Guernica."
Explore the Malasaña neighborhood
Wander through this trendy district, known for its vibrant nightlife, alternative shops, and charming cafes, reflecting the city's bohemian spirit.
Attend a flamenco show
Immerse yourself in the passionate art of flamenco, watching mesmerizing performances at authentic venues, accompanied by live music and dance.
Shop at El Rastro
Experience Madrid's most famous flea market, held every Sunday, where you can find everything from antiques and clothing to souvenirs and street food.
Marvel at the Almudena Cathedral
Visit this stunning cathedral, blending various architectural styles, and discover its impressive interior, including intricate stained glass windows.
Take a tour of the Santiago Bernabeu Stadium
Explore the iconic home stadium of Real Madrid, where you can walk through the players' tunnel, visit the trophy room, and soak up the football atmosphere.
Enjoy the nightlife in Chueca
Experience Madrid's LGBTQ+ district, filled with vibrant bars, clubs, and cultural events, offering a lively and inclusive atmosphere for a memorable night out.
See the best options for flights to Madrid
Fly from Yerevan to Madrid
What flight options are available from Yerevan to Madrid?
As of May 25, 2023, direct flights from Yerevan to Madrid are currently unavailable. However, there are several airlines that provide connecting flights with minimal layover time. Here are some of the flight routes available for your travel from Yerevan to Madrid:
Yerevan-Athens-Madrid (Aegean + Iberia/Vueling)
Yerevan-Rome-Madrid (Wizz air + Ryanair/Vueling/Air Europa)
Yerevan-Vienna-Madrid (Austrian Airlines/WIzz air + Austrian Airlines/Vueling/Ryanair)
The duration of a connecting flight from Yerevan to Madrid may differ based on the airline and specific route chosen. Generally, you can anticipate a flight time ranging from approximately 8 to 12 hours for journeys involving one or more stops.
(Visited 81 times, 1 visits today)