Transavia low-cost airline will start operating flights on the route Marseille – Yerevan – Marseille from 27 June 2023. A weekly flight schedule has been set for the Marseille to Yerevan route, with flights operating on Tuesdays. Passengers can expect regular round-trip flights between Marseille and Yerevan.
About Transavia
Transavia is a Dutch low-cost airline and a wholly owned subsidiary of KLM and therefore part of the Air France–KLM group. Its main base is Amsterdam Airport Schiphol and it has other bases at Rotterdam The Hague Airport and Eindhoven Airport. Transavia maintains Transavia France as its French subsidiary.
Transavia operates as a low-cost carrier, and as such uses a single aircraft type (Boeing 737 in their case) with a single class of cabins. The airline offers the "Selection on Board" buy on board service offering food and drinks for purchase. Commencing 5 April 2011, Transavia introduced fees for hold luggage and changed the rules for hand luggage, with the maximum allowable weight for hand luggage increased from 5 kg to 10 kg.
Marseille-Yerevan flight prices
Use our airfare search and price comparison service to discover the most competitive prices for direct flights between Yerevan and Marseille. This tool will assist you in finding the optimal dates for your trip, ensuring you secure the best available fares.
Marseille
Situated in the Provence-Alpes-Côte d'Azur region, Marseille stands as the second-largest city in France, trailing only behind Paris. Positioned along the captivating Mediterranean coast, Marseille boasts the status of a prominent port city. It thrives as a hub for various industries such as shipbuilding, food processing, and chemicals production.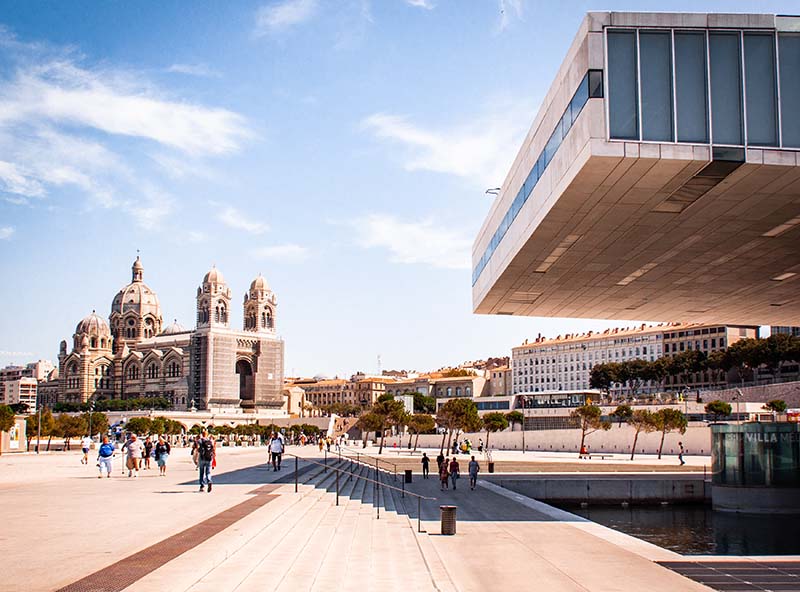 Beyond its economic significance, Marseille holds a prominent cultural position, offering an array of museums, theaters, and art galleries that contribute to its vibrant cultural scene.
Armenian community of Marseille
Marseille is home to one of the largest Armenian communities in France, with an estimated population of around 80,000 Armenians, accounting for approximately 10% of the city's total population. The Armenian presence in Marseille carries a deep-rooted history, tracing back to the 16th century when Armenian merchants from the Ottoman Empire first settled in the city.
The Armenian community in Marseille experienced substantial growth in the 19th century as a result of the arrival of Armenian refugees seeking refuge from the Armenian Genocide. Today, the Armenian community in Marseille thrives as an active and vibrant community. The city hosts numerous Armenian cultural and religious institutions, including churches, schools, and cultural centers. Additionally, the Armenian community in Marseille actively contributes to the business community, playing a significant role in various economic endeavors.
(Visited 171 times, 1 visits today)