Welcome to Lisbon, the captivating capital city of Portugal! Nestled along the scenic Tagus River, Lisbon seamlessly blends history, culture, and modernity, offering an irresistible charm that attracts travelers from all over the world. With its rich heritage, vibrant neighborhoods, delectable cuisine, and stunning architecture, Lisbon is a destination that promises to captivate your senses.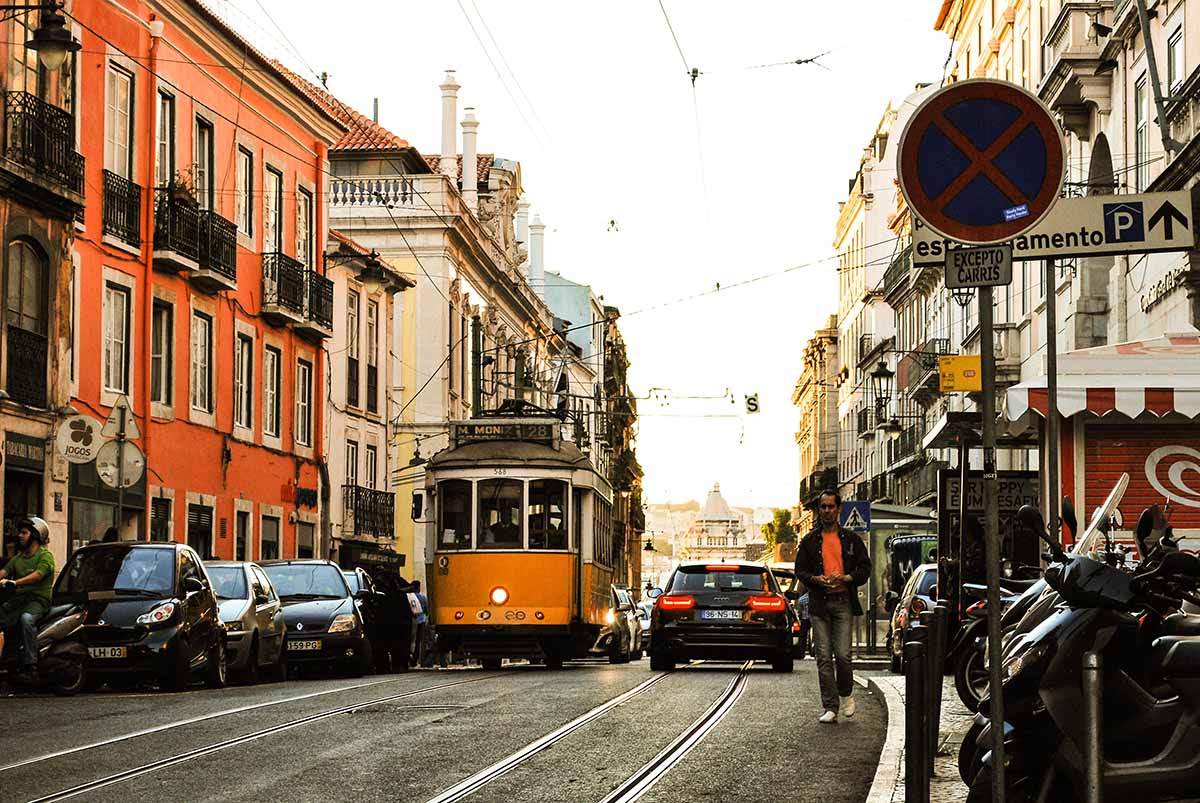 Lisbon's neighborhoods each have their own distinct character, from the historic Alfama with its maze-like streets and Fado music, to the cosmopolitan Chiado with its elegant boutiques and vibrant cafés. Take a ride on the traditional Tram 28, wind your way through the narrow alleys, and immerse yourself in the city's unique atmosphere.
8 things to do in Lisbon
—
Explore the Historic Neighborhoods
Immerse yourself in the charming ambiance of Lisbon's historic neighborhoods, such as Alfama, Baixa, and Bairro Alto. Wander through narrow cobblestone streets, admire colorful tiled facades, and discover hidden gems around every corner.
Visit Belém Tower and Jerónimos Monastery
Marvel at the architectural wonders of Belém Tower and Jerónimos Monastery, both UNESCO World Heritage Sites. The intricate Manueline style of these structures showcases Portugal's rich maritime history and cultural heritage.
Discover the Alfama District
Lose yourself in the winding alleys and steep slopes of Alfama, the oldest neighborhood in Lisbon. This picturesque area is known for its Fado music, charming traditional houses, and stunning viewpoints offering panoramic vistas of the city.
Indulge in Pastéis de Belém
Treat your taste buds to the famous Pastéis de Belém, a mouthwatering Portuguese custard tart. Visit the historic Pastéis de Belém bakery, where these delectable treats have been made since the 19th century, and savor their warm, creamy goodness.
Ride the Historic Tram 28
Hop aboard the iconic Tram 28, a vintage yellow tram that winds its way through Lisbon's narrow streets and steep hills. This nostalgic journey takes you past major landmarks, providing a unique and scenic way to explore the city.
Visit São Jorge Castle
Venture up to São Jorge Castle, perched atop one of Lisbon's highest hills. Explore the medieval fortress, enjoy panoramic views of the city and the Tagus River, and learn about Lisbon's fascinating history through informative exhibits.
Enjoy the View from Miradouro da Senhora do Monte
Head to Miradouro da Senhora do Monte, one of Lisbon's most breathtaking viewpoints. From this elevated spot in Graça, soak in panoramic vistas of the cityscape, including the red rooftops, the Tagus River, and the São Jorge Castle.
Experience the Vibrant Nightlife in Bairro Alto
As the sun sets, immerse yourself in the lively atmosphere of Bairro Alto. This neighborhood comes alive with bustling bars, cozy restaurants, and live music venues, offering a vibrant and unforgettable nightlife experience.
With these 8 experiences, you can truly embrace the magic of Lisbon, Portugal. From its captivating history to its vibrant neighborhoods, delectable treats, and stunning viewpoints, Lisbon has something to offer every visitor. Get ready to create lasting memories in this enchanting city!
See the best options for flights to Lisbon
Fly from Yerevan to Lisbon
What flight options are available from Yerevan to Lisbon?
As of May 15, 2023, there are no direct flights from Yerevan to Lisbon. However, there are a number of airlines that offer flights with one or more stops. The following are some of the airlines that offer flights from Yerevan to Lisbon:
Wizz Air (Yerevan-Milan-Lisbon)
Condor (Yerevan-Frankfurt-Lisbon)
Austrian Airlines (Yerevan-Vienna-Lisbon)
Aegean Airlines (Yerevan-Athens-Lisbon)
Air France (Yerevan-Paris-Lisbon)
The flight time for a flight with one or more stops will vary depending on the airline and the route. However, you can expect the connecting flight time to be around 10-12 hours.
The cost of a flight from Yerevan to Lisbon will also vary depending on the airline and the route. However, you can expect to pay around $200 for a one-way ticket and $400 for a round-trip ticket when you book the airfares 3 months in advance.
(Visited 49 times, 1 visits today)