Based on the official data from the Statistical Committee, Armenia experienced a notable increase in tourism during the first quarter of 2023, with a total of 451,850 tourists arriving in the country. This represents a significant growth of 81.2% when compared to the same period in the previous year.
The majority of visitors during the reporting period were Russian citizens, with a total of 237,040 tourists, followed by Armenian citizens residing abroad, who made up the second-largest group with 74,186 visitors. Additionally, 53,707 Georgian citizens and 25,458 Iranian citizens also visited Armenia between January and March of 2023.
It's worth noting that the number of Turkish visitors to Armenia saw a significant increase of more than two-fold, with 2,712 Turkish citizens making their way to the country during the first three months of the year. This is 2.2 times higher compared to the same period in the previous year, indicating a growing interest among Turkish tourists in visiting Armenia.
Traveling to Armenia for…
There are many things that attract travelers to Armenia, but here are five of the most important points: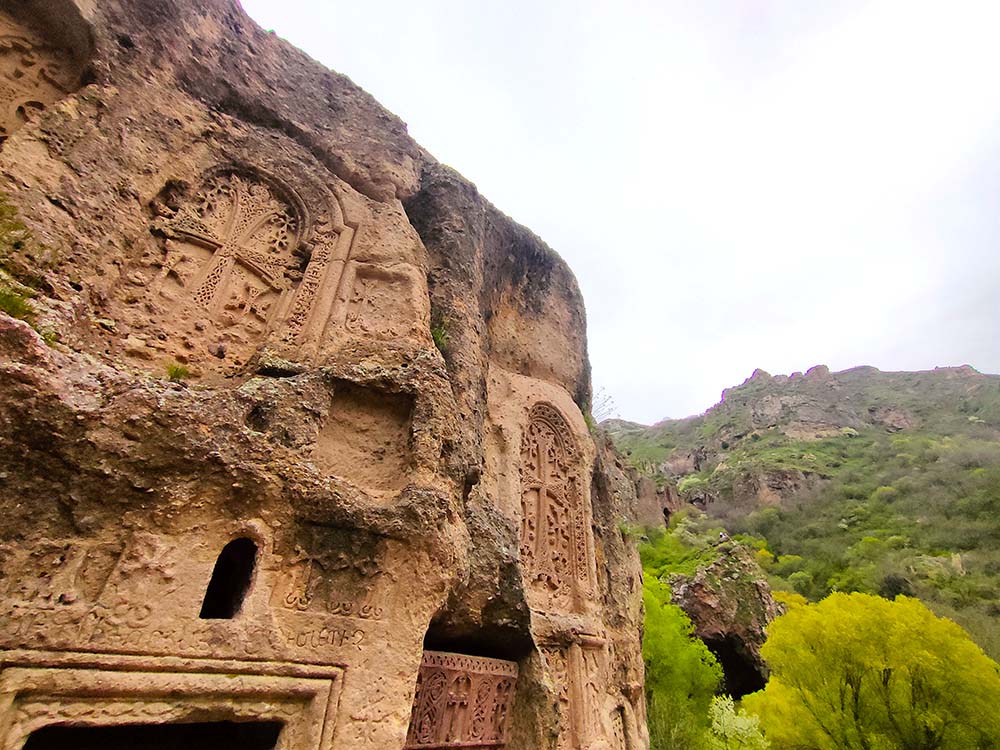 Rich cultural heritage: Armenia is home to a wealth of historical and cultural sites, including the ancient monasteries of Geghard and Haghpat, the world's oldest known winery at Areni-1, and the stunning medieval architecture of Yerevan and other cities.
Mountainous nature: Armenia boasts a diverse and stunning landscape, from the lush forests of Dilijan National Park to the rugged mountains of the Armenian Highlands and the sparkling waters of Lake Sevan.
Delicious cuisine: Armenian cuisine is known for its rich flavors, fresh ingredients, and hearty portions. Highlights include khorovats (grilled meat), dolma (stuffed grape leaves), lavash (soft, thin bread), and the sweet, sticky pastry known as baklava.
Warm hospitality: Armenians are known for their friendly and welcoming nature, making visitors feel at home as soon as they arrive. Locals are often happy to share their knowledge of the region, its history, and its customs with visitors.
Religious significance: Armenia is one of the oldest Christian nations in the world, with a long and storied history of religious devotion. Many visitors are drawn to the country's ancient churches and monasteries, including the UNESCO-listed Haghpat and Sanahin Monasteries and the iconic Tatev Monastery, reached via the world's longest reversible aerial tramway.
[…] By the way, Wizz Air has launched many routes from European cities to Yerevan. This year is the right time to explore Armenia and all that it has to offer.
(Visited 37 times, 1 visits today)