All direct flights from Yerevan city, Armenia – Zvartnots International Airport with price comparison and cheap air tickets search service. Compare all direct flights from Yerevan, use our tools to filter results, and plan your trip saving your money and time!
Direct flights from Yerevan
[From Wikipedia] Zvartnots International Airport (Armenian: Զվարթնոց միջազգային օդանավակայան) (IATA code: EVN, ICAO code: UDYZ). The airport of Yerevan is located near Zvartnots, 15 km of Yerevan, the capital city of Armenia. It acts as the main international airport of Armenia and is Yerevan's main international transport hub. It is the busiest airport in the country.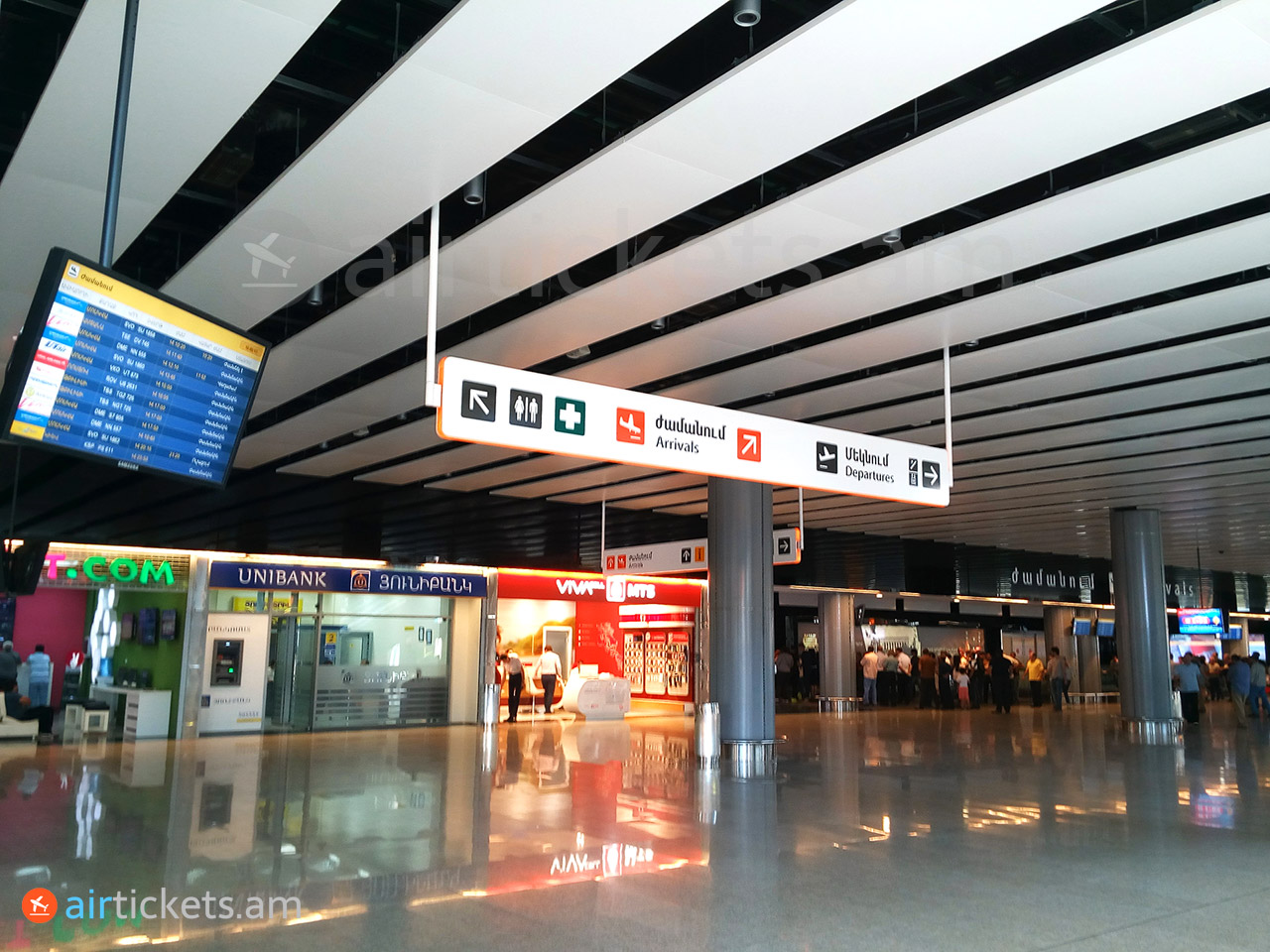 The airport of Yerevan Zvartnots was opened in 1961, and following a design competition held in 1970, M. Khachikyan, A. Tarkhanyan, S. Qalashyan, L. Cherkezyan, and M. Baghdasaryan won the right to design the first terminal building. The airport was renovated in the 1980s with the development of a new terminal area, in order to meet domestic traffic demands within the Soviet Union.
Zvartnots airport duty-free
Enjoy your tax-free purchases the next time you travel through the Yerevan Zvartnots International Airport, as there are several shops along with the most important points of the main airport in Armenia. You will find all kinds of tax-free products from leading brands. Use the inevitable wait times at the airport to purchase a variety of items that you will find in our online catalog and this way you won't be lacking anything at your next destination. Save time and money while shopping at the Zvartnots International Airport Duty-Free stores.
Flight destinations found on airtickets.am
Airtickets.am platform daily processes hundreds of searches of flight destinations. Everyday we find hundreds of nutty flight tickets with cheap prices that are worth looking at.
Flights that have been found on our website
(Visited 146 times, 1 visits today)