You are about to travel to the most fascinating and full of wonders, Syunik Province, where you can find something to watch and admire on every step. The deepest gorges, the highest waterfalls, and the longest ropeways are located in Syunik, and the green land will become your next best place to find the missing part of your soul. 
Top Destinations  in Goris
The farthest province and southern gate to Armenia, Syunik has political, cultural, and economic significance. The region will surprise you with impressive natural and historical sites, eco-friendly tourism, extreme hiking, rural communities, and more. The following brief introduction to Goris and its surroundings will guide you through the most valuable places you should visit. 
Top Things to do in Goris and Tatev
Goris. The second-largest city of Syunik has been inhabited since 735 BC and has seen thousands of invasions of kingdoms and countries appearing and disappearing throughout history. The town's history can be observed in the geological museum of Goris. 
Goris is divided by the River Vararak, surrounded by green mountains. The architecture of Goris is very specific, with uneven facades perfectly blending with nature. There are no modern high-rise buildings, business centers, or fashionable malls; life still keeps slow, authentic, and unique.
From things not to miss in Goris is tasting local draught beer served in all cafes and restaurants. 
Khndzoresk Swinging Bridge & Old Khndzoresk. In Goris, there is a viewpoint with mind-blowing views to cave dwellings on the steep slopes of the mountains.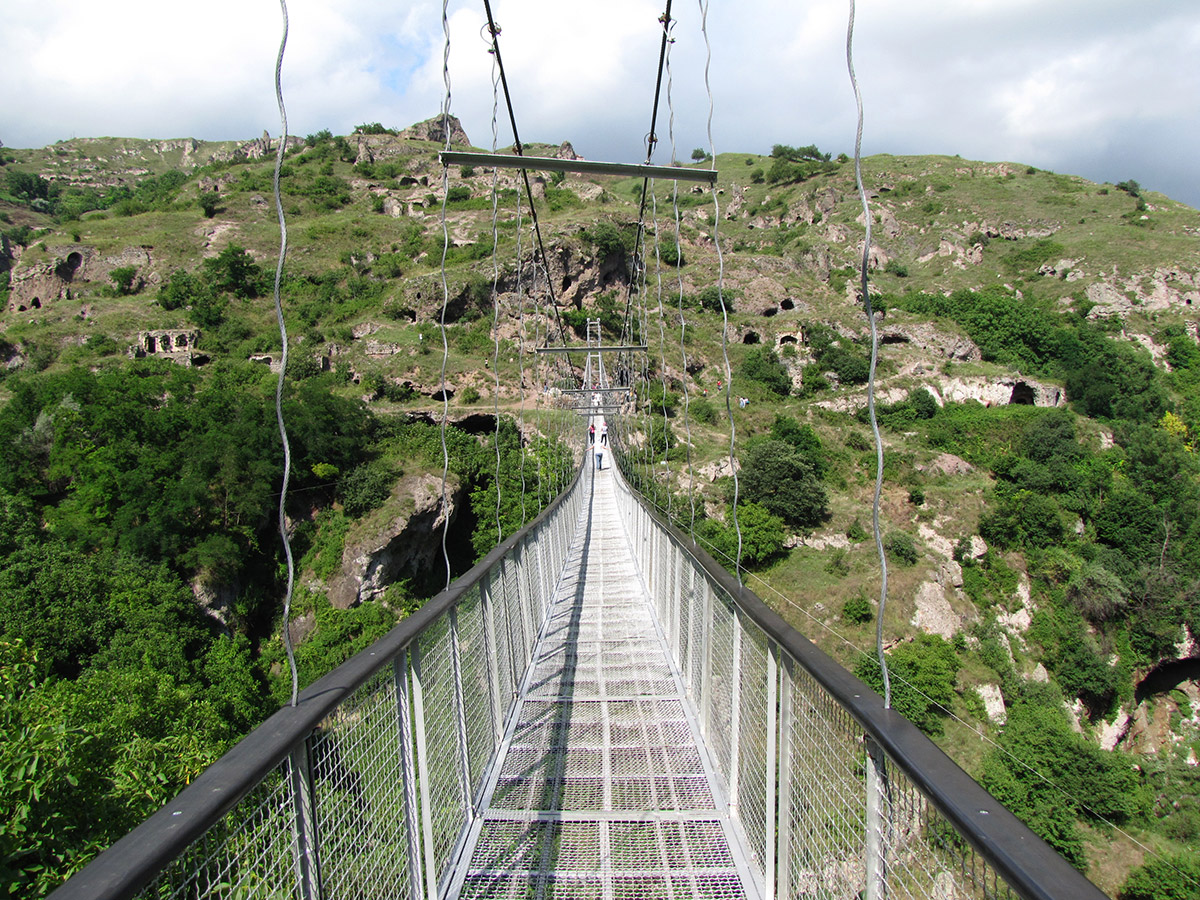 Who could even imagine that people lived in caves up to the 1950s? Old Khndzoresk village was the biggest village in the 19th century inhabited since prehistoric times. Most caves have a natural origin with niches and halls. Each cave is located on the other one using the neighbor's roof as the entrance and yard.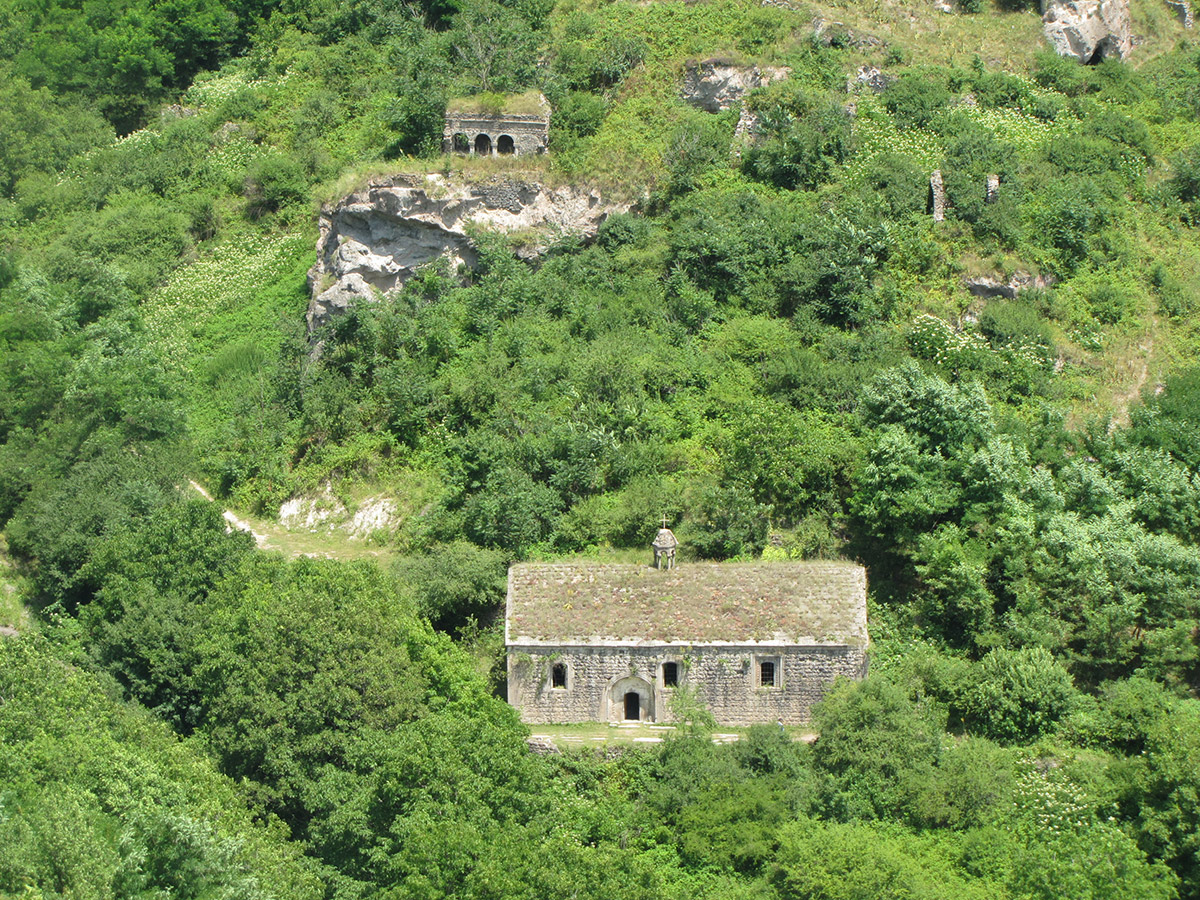 Before the swinging bridge was built, tourists could admire this partly natural and partly human-made cave-city at a distance. Today there is a 160-meter long and 14 tons weighting suspension bridge over a bridge taking you straight to the caves. This spectacular bridge opens some fantastic views of the mountains, a top spot for a photoshoot. 
Karahunj. On your way to Goris, you will see a strange and captivating assembly of stone monuments. Known as the Armenian Stonehenge, Zorats Karer or Karahunj, also romanized as Carahunge and Qarahunj, is one of Armenia's most striking and mystic places.
Karahunj or Zorats Karer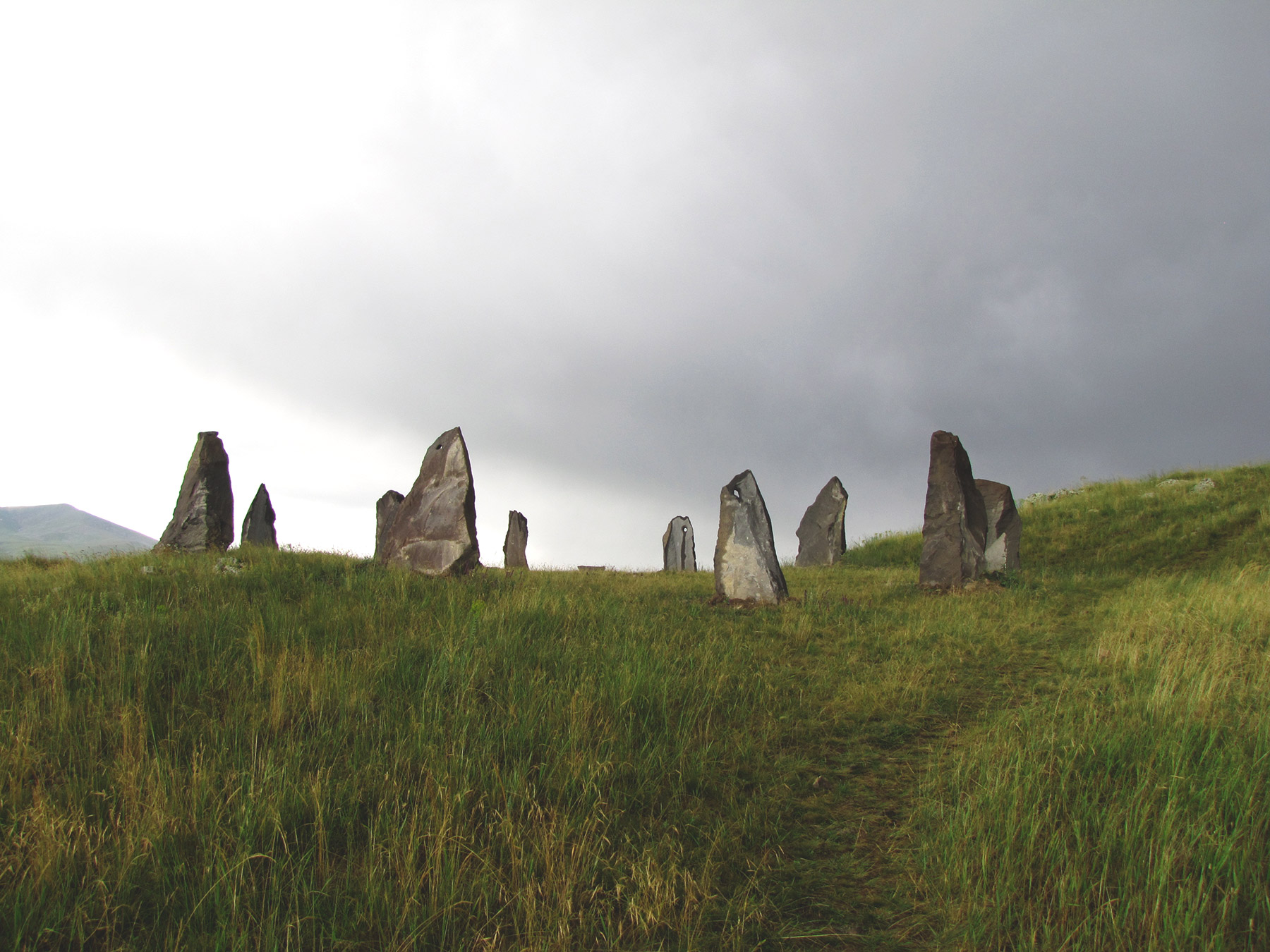 It features over a hundred symmetrically placed stones. Many of the rocks have smooth polished holes on top. Numerous theories explain the origins and purpose of the monuments. According to one of them, it was an observatory in the 5th century BC. Another theory suggests Karahunj is older than Stonehenge and is part of a group of similar monuments scattered around the globe and connected with unseen power and energy. 
Tatev Monastery & Tatever Ropeway. The 9th-century Tatev Monastery is an integral part of Armenia's history and cultural heritage. It was a center for enlightenment, where students learned science, religion, and philosophy.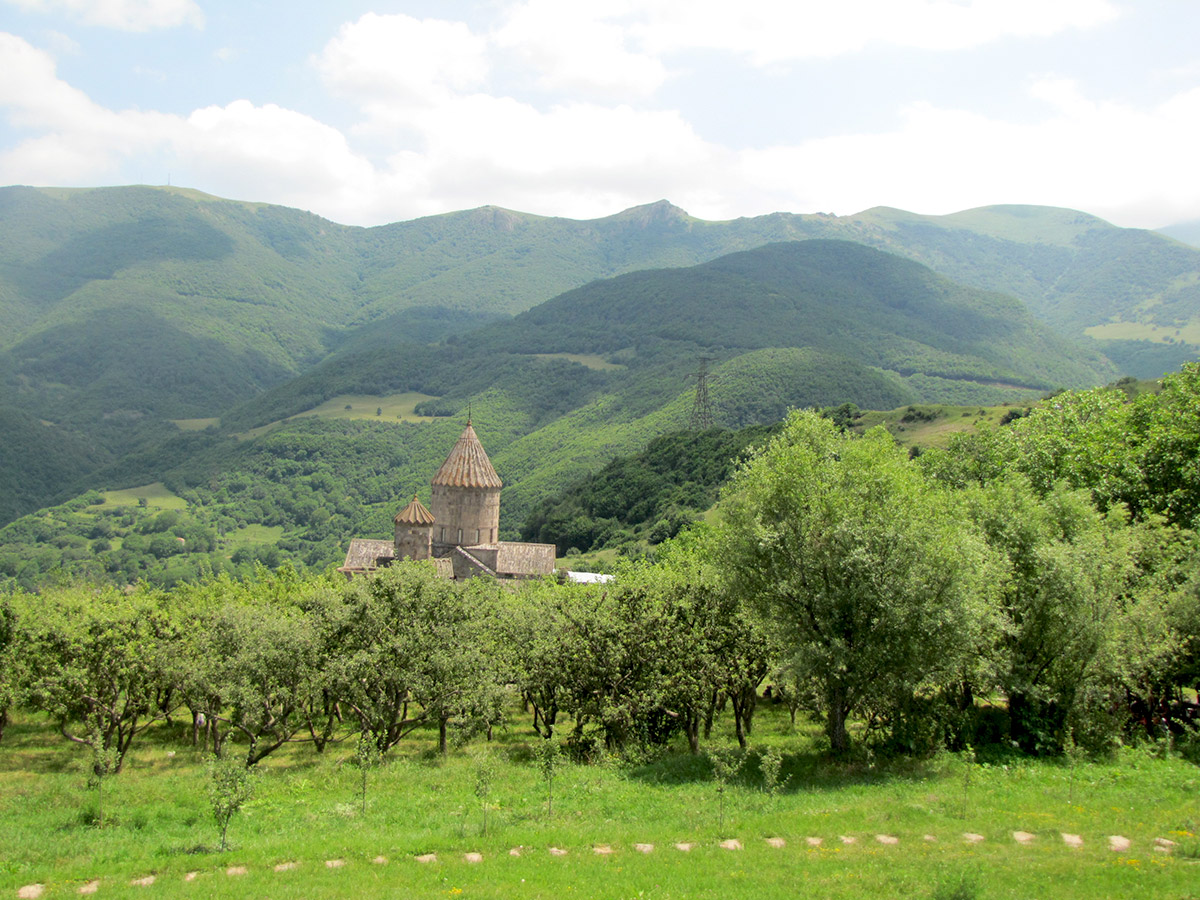 The monastery is built at the gorge's edge with a mind-blowing view of Vorotan canyon, the most spectacular place in Armenia.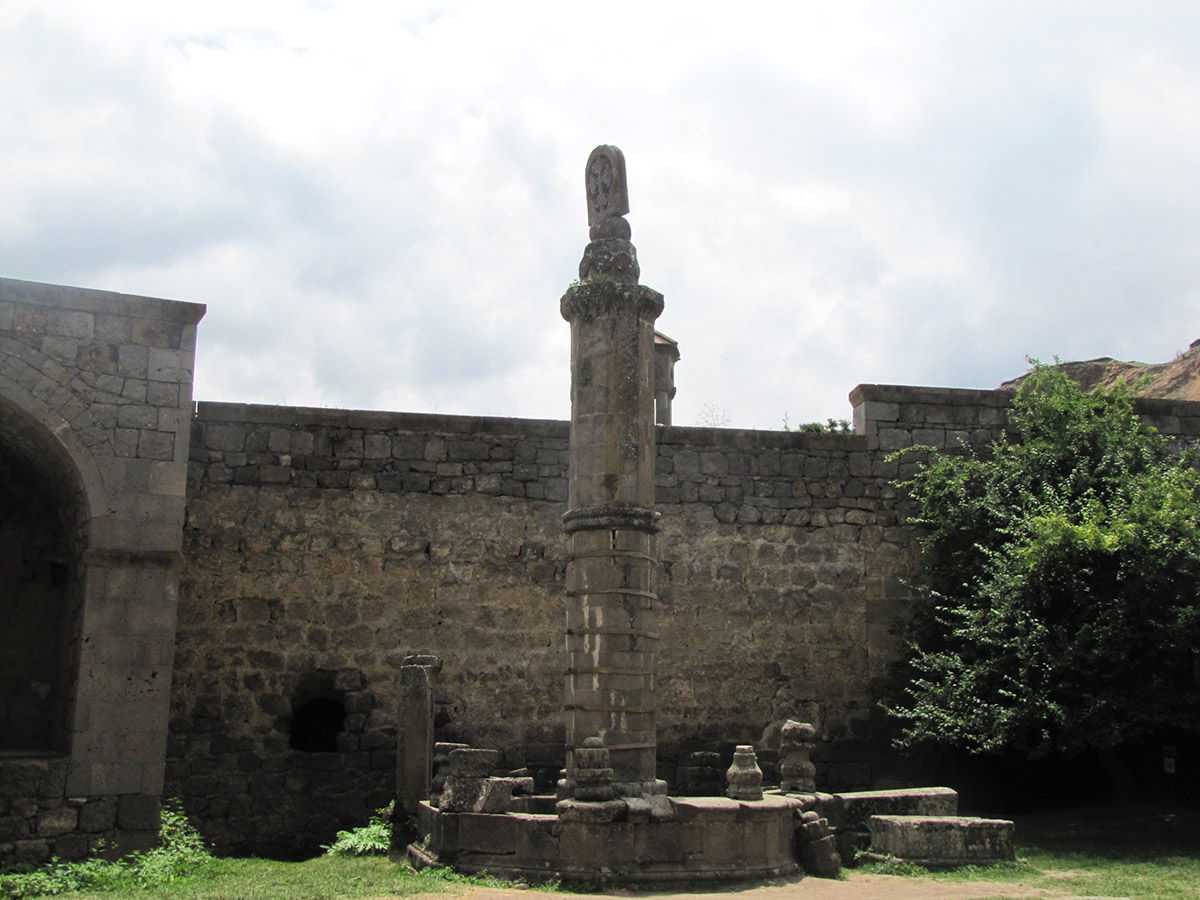 From Tatev monastery, there stretches the world's longest non-stop double track cable car (5,7 km) crossing the canyon at the height of 320 meters. You will have the best experience lasting 12 minutes from one edge to another. Wings of Tatev ropeway is open all year round, changing the landscapes' colors from lush green to golden and white.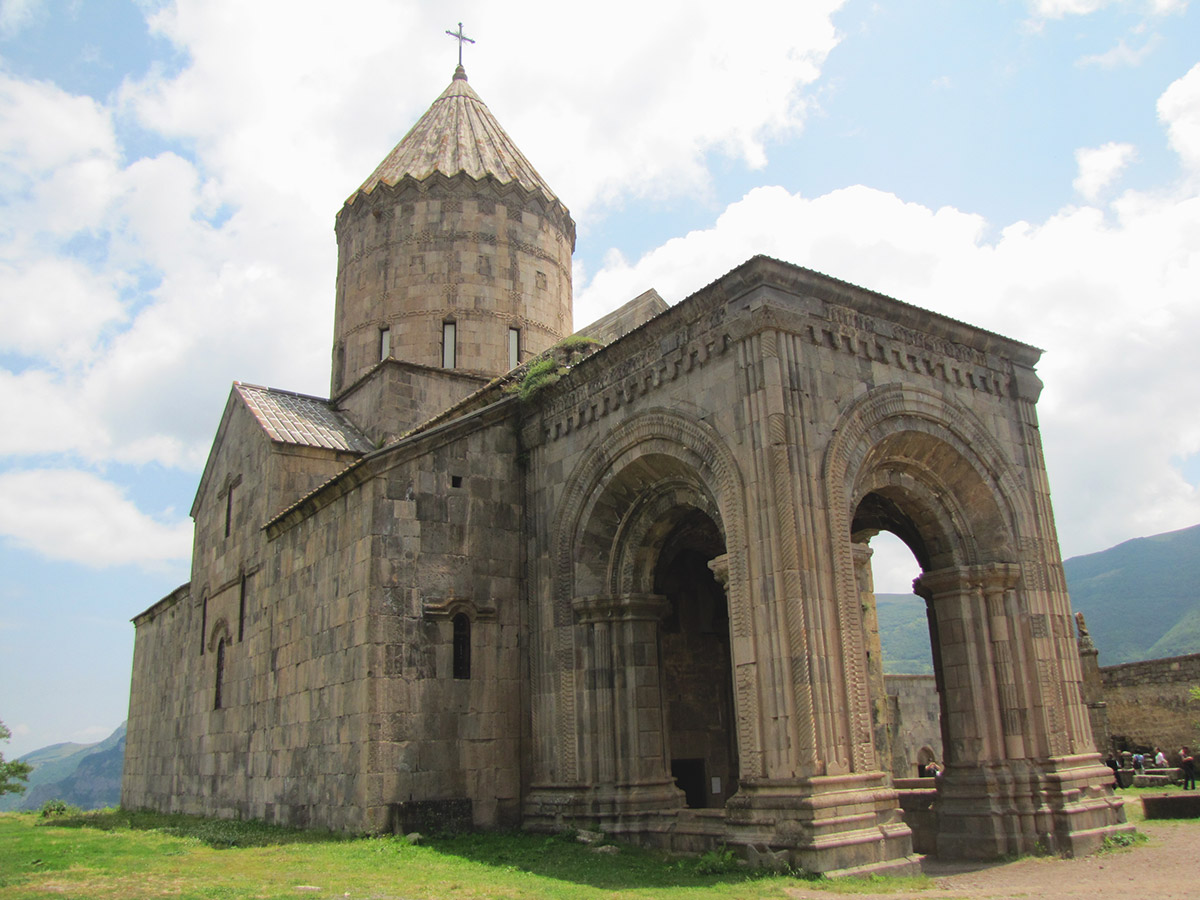 The ropeway of Tatever connects two sides of the gorge, but the priceless things are hidden in the canyon. You will have a hiking tour deep down Vorotan full of enchanting places like the abandoned cave village Old Khot (Armenian Machu Picchu) with 2nd century BC burial grounds.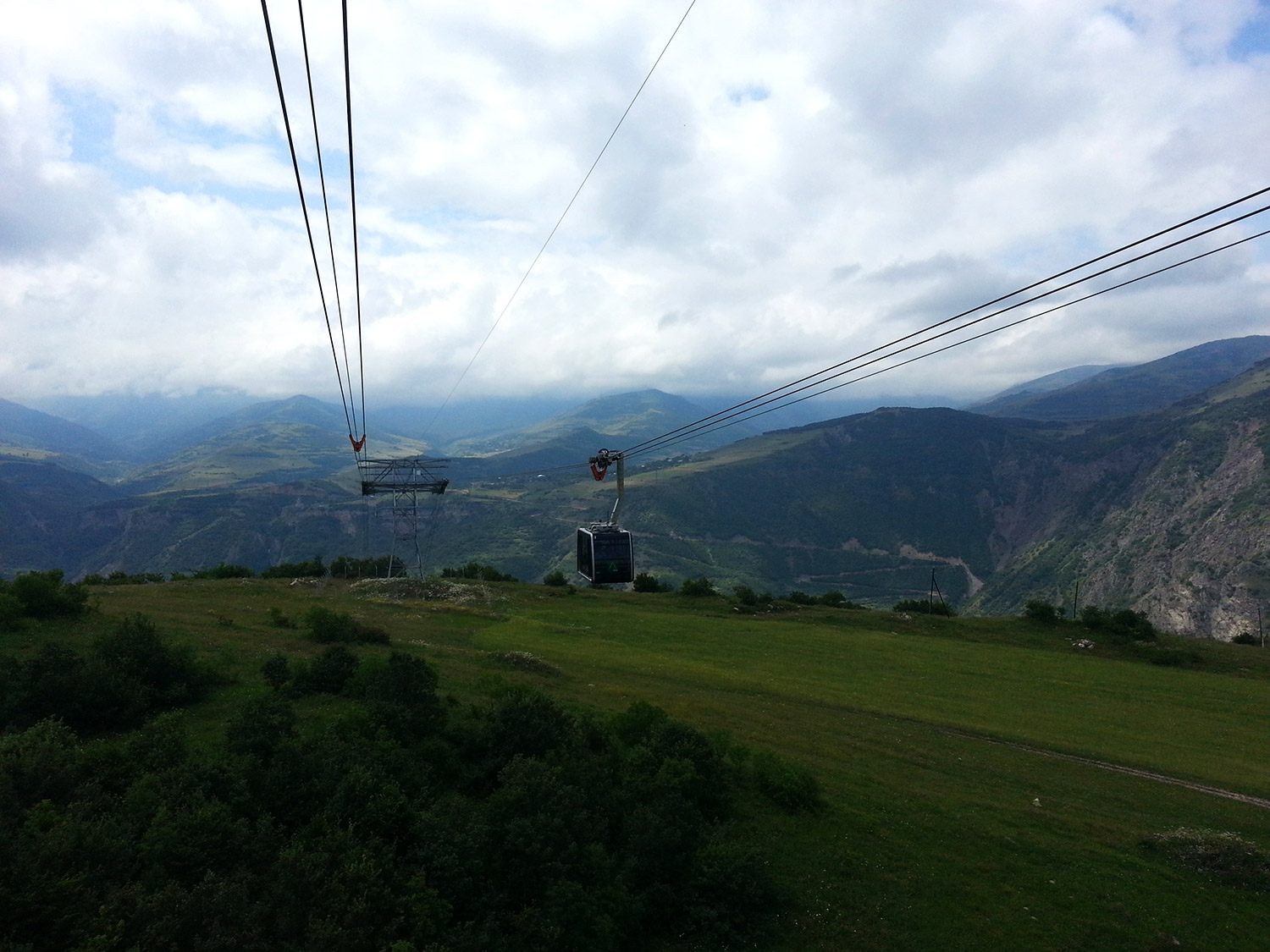 The next stop will be the Devil's bridge, the natural bridge you will be scared and thrilled to step in. Cross the bridge and see stalactite formation and natural baths with mineral water. The place looks nothing but a miraculous scene. 
Accommodation and leisure
As a popular destination, tourist infrastructure in Goris and Syunik region is well developed with hotels, guest houses, and camping sites for any type of rest. Harsnadzor is the top destination in Syunik, with a magnificent view of the gorge.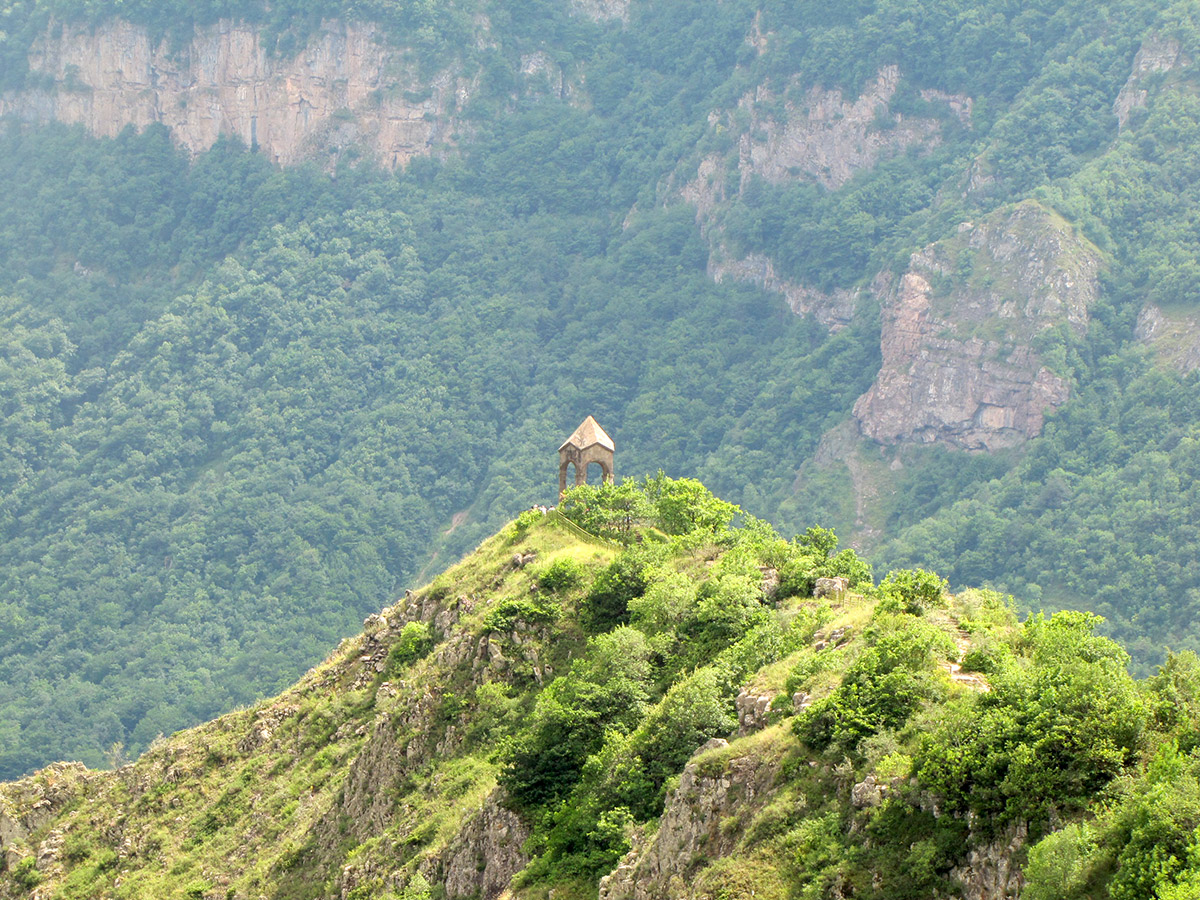 For unusual and unforgettable rest, check out Old Halidzor's eco-hotel with wooden cottages at the edge of the gorge with a monastery view. For a comfortable stay in Goris, you can save Zorats Akhbyur AVAGYANS hotel with a beautiful view of the city and mountains and Goris Hotel, the largest in town. The prices are quite affordable, $30-$50 for accommodation. 
There are no clubs and nightlife in Goris and surroundings, but there are mountains and endless hiking trails you can explore. Search for the ancient petroglyphs in Ughtasar mountain, near Sisian, where over 2000 rock fragments as living proof of life in VIII millennia BC. 
Things not to miss 
There is so much yet to see and experience here. Make sure not to miss a visit to Sev Lich (Black Lake), located at an altitude of 2658 meters in the crater of an extinct volcano. Go shopping in the "Goris Crochet" workshop, a local landmark and souvenir shop with exclusive handmade rugs, toys, handbags, and pottery. Also, visit the Dzit Han museum near Tatev Monastery, a 17th-century oil press facility.
Local Food & Drinks
Time to eat some good food. To feel the mood of the Soviet era, visit Tour Baza cafe-restaurant in Goris to taste national dishes and enjoy good service. For a more authentic atmosphere, visit Takarik restaurant in Old City to taste traditional Zhengyalov hats and drink herbal tea. By the way, don't forget to taste and buy some Goris honey; healing golden treasure is the best in Armenia, thanks to the region's mountains.
(Visited 24 times, 1 visits today)